Agaricus blazei Mushroom Extract Powder
Product Detail
Product Tags
Agaricus blazei mushroom extract powder is a type of supplement made from the Agaricus blazei mushroom, Agaricus subrufescens, belonging to the Basidiomycota family, and it is native to South America. The powder is made by extracting the beneficial compounds from the mushroom and then drying and grinding them into a fine powder form. These compounds primarily include beta-glucans and polysaccharides, which have been shown to have a range of health benefits. Some potential benefits of this mushroom extract powder include immune system support, anti-inflammatory effects, antioxidant properties, metabolic support, and cardiovascular health benefits. The powder is often used as a dietary supplement to promote overall health and well-being, but it is important to speak with a healthcare provider before starting any new supplement.
| | | | |
| --- | --- | --- | --- |
| Product name: | Agaricus Blazei Extract | Plant Source | Agaricus Blazei Murrill |
| Used part: | Sporocarp | Manu. Date: | Jan. 21, 2019 |
Analysis Item
Specification
Result
Test Method
Assay
Polysaccharides≥30%
Conform
UV
Chemical Physical Control
Appearance
Fine powder
Visual
Visual
Color
Brown color
Visual
Visual
Odor
Characteristic herb
Conform
Organoleptic
Taste
Characteristic
Conform
Organoleptic
Loss on Drying
≤5.0%
Conform
USP
Residue on Ignition
≤5.0%
Conform
USP
Heavy Metals
Total Heavy Metals
≤10ppm
Conform
AOAC
Arsenic
≤2ppm
Conform
AOAC
Lead
≤2ppm
Conform
AOAC
Cadmium
≤1ppm
Conform
AOAC
Mercury
≤0.1ppm
Conform
AOAC
Microbiological Tests
Total Plate Count
≤1000cfu/g
Conform
ICP-MS
Yeast & Mold
≤100cfu/g
Conform
ICP-MS
E.Coli Detection
Negative
Negative
ICP-MS
Salmonella Detection
Negative
Negative
ICP-MS
Packing
Packed In Paper-drums and two plastic bags inside.
Net Weight: 25kgs/drum.
Storage
Store in a cool & dry place between 15℃-25℃. Do not freeze.
Keep away from strong light and heat.
Shelf life
2 years when properly stored.
1.Soluble: Agaricus blazei mushroom extract powder is highly soluble, which means that it can easily mix with water, tea, coffee, juice, or other beverages. This makes it convenient to consume, without having to worry about any unpleasant taste or texture.
2.Vegan & Vegetarian friendly: Agaricus blazei mushroom extract powder is suitable for vegan and vegetarian diets, as it does not contain any animal products or by-products.
3.Easy digestion & absorption: The extract powder is made by using a hot water extraction method, which helps to break down the mushroom's cell walls and release its beneficial compounds. This makes it easier for the body to digest and absorb.
4.Nutrient-rich: Agaricus blazei mushroom extract powder is loaded with essential vitamins, minerals, and antioxidants, including beta-glucans, ergosterol, and polysaccharides. These nutrients help to support overall health and wellbeing.
5.Immune support: The beta-glucans found in Agaricus blazei mushroom extract powder have been shown to boost the immune system, helping to promote a healthy immune response to protect against infections and diseases.
6.Anti-inflammatory: The antioxidants found in the extract powder have anti-inflammatory properties, which may help to reduce inflammation throughout the body, leading to better overall health.
7.Anti-tumor properties: Agaricus blazei mushroom extract powder may help to inhibit the growth of cancer cells, thanks to the presence of compounds like beta-glucans, ergosterol, and polysaccharides.
8.Adaptogenic: The extract powder may help the body to cope with the effects of stress, thanks to its adaptogenic properties. This can help to reduce feelings of anxiety, promote relaxation, and support mental health.
Agaricus blazei mushroom extract powder can be used in various industries, including:
1.Nutraceuticals: Agaricus blazei mushroom extract powder is widely used in the nutraceutical industry for its various health benefits. It is commonly used in dietary supplements, capsule, and tablet formulations.
2.Food and Beverage: The extract powder can also be added to food and beverage products, such as energy bars, juices, and smoothies, to enhance their nutritional value.
3.Cosmetics and Personal Care: Agaricus blazei mushroom extract powder is also used in the cosmetics and personal care industry due to its anti-inflammatory and antioxidant properties. It can be found in skin care products and treatments like facial masks, creams, and lotions.
4.Agriculture: Agaricus blazei mushroom extract powder is also used in agriculture as a natural fertilizer due to its nutrient-rich composition.
5. Animal Feed: The extract powder is also used in animal feed to improve the overall health and wellbeing of livestock.
Production Details (Flow Chart)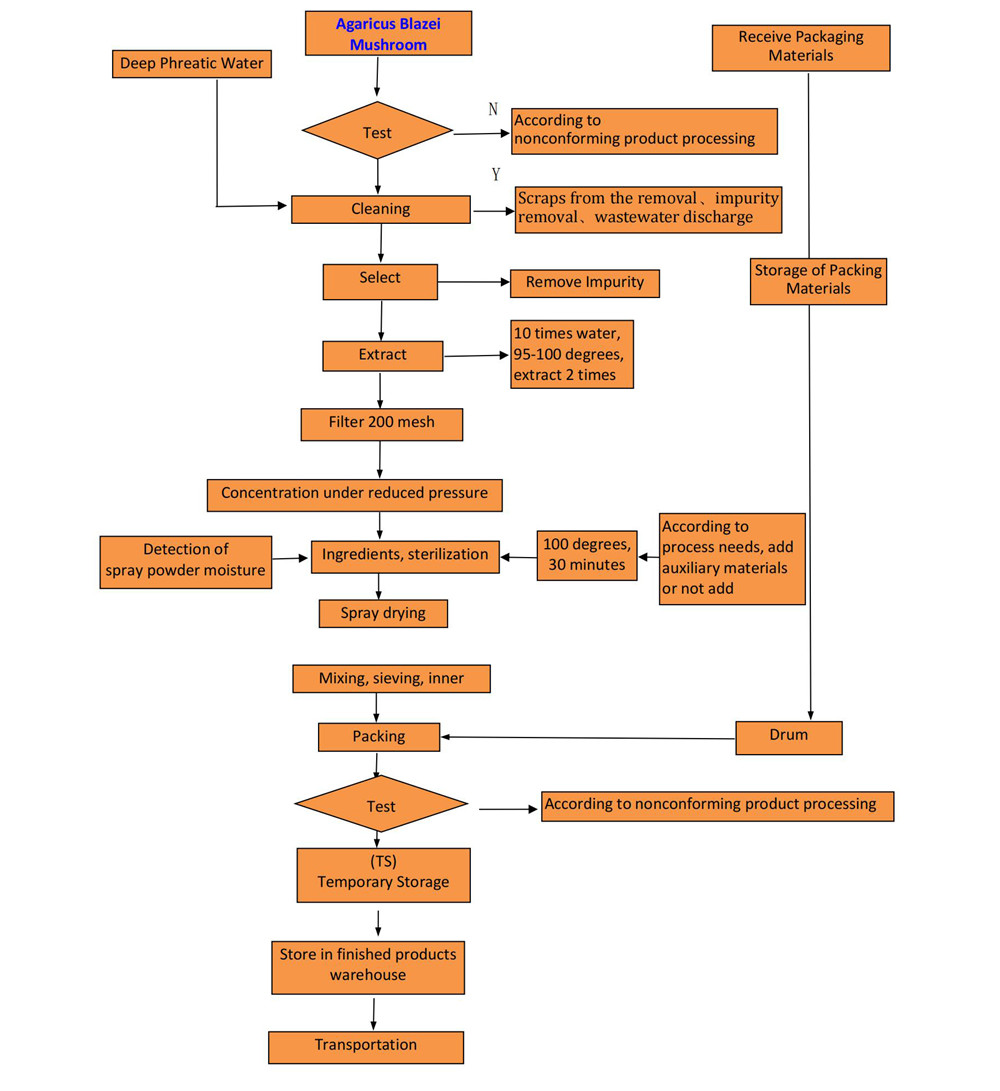 Storage: Keep in a cool, dry, and clean place, Protect from moisture and direct light.
Bulk Package: 25kg/drum.
Lead Time: 7 days after your order.
Shelf Life: 2 years.
Remark: Customized specifications also can be achieved.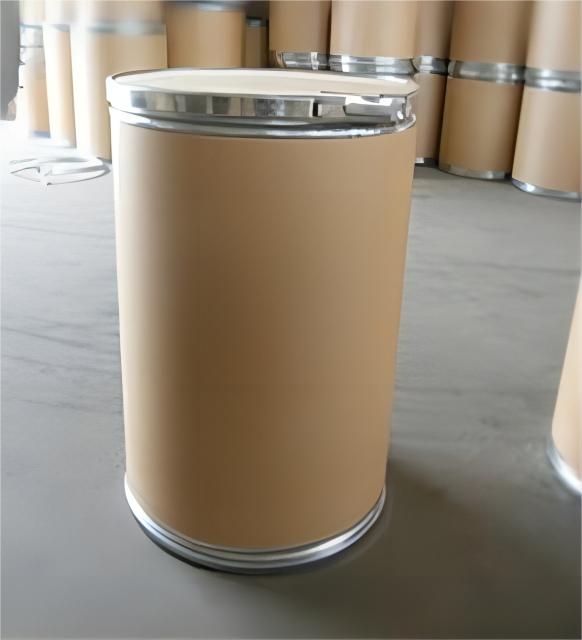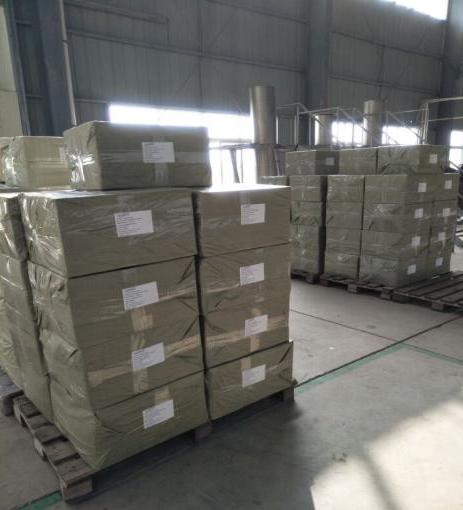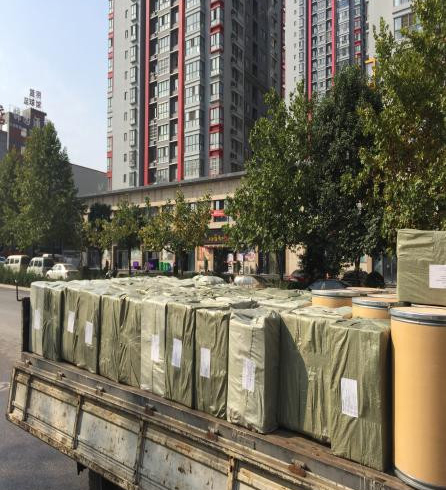 Payment and Delivery Methods
Express
Under 100kg, 3-5Days
Door to door service easy to pick up the goods
By Sea
Over300kg, Around 30 Days
Port to port service professional clearance broker needed
By Air
100kg-1000kg, 5-7Days
Airport to airport service professional clearance broker needed

Agaricus blazei Mushroom Extract Powder is certified by USDA and EU organic certificate, BRC certificate, ISO certificate, HALAL certificate, KOSHER certificate.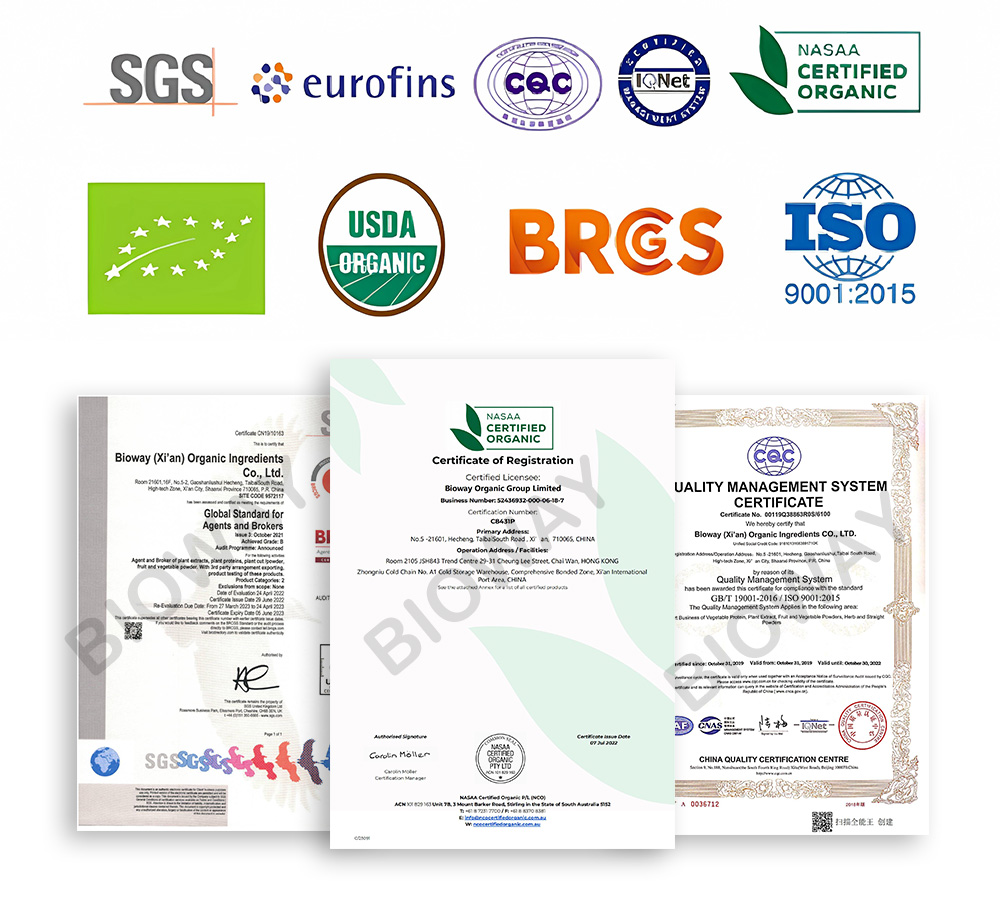 FAQ (Frequently Asked Questions)
Agaricus subrufescens (syn. Agaricus blazei, Agaricus brasiliensis or Agaricus rufotegulis) is a species of mushroom, commonly known as almond mushroom, almond agaricus, mushroom of the sun, God's mushroom, mushroom of life, royal sun agaricus, jisongrong, or himematsutake  and by a number of other names. Agaricus subrufescens is edible, with a somewhat sweet taste and a fragrance of almonds.
Nutrition facts per 100 g
Energy 1594 kj / 378,6 kcal, Fat 5,28 g (of which saturates 0,93 g), Carbohydrates 50,8 g (of which sugars 0,6 g), Protein 23,7 g, Salt 0,04 g.
Here are some key nutrients found in Agaricus blazei: - Vitamin B2 (riboflavin) - Vitamin B3 (niacin) - Vitamin B5 (pantothenic acid) - Vitamin B6 (pyridoxine) - Vitamin D - Potassium - Phosphorus - Copper - Selenium - Zinc Additionally, Agaricus blazei contains polysaccharides such as beta-glucans, which have been shown to have potential immune-boosting effects and other health benefits.
---
Previous:
Turkey Tail Mushroom Extract Powder
---
Write your message here and send it to us