80% Organic Pea Protein Peptides
Product Detail
Product Tags
Organic Pea Protein Peptides are an amino acid compound, similar to protein. The difference is that proteins contain countless amino acids, whereas peptides typically contain 2-50 amino acids. In our case, it consists of 8 basic amino acids. We use pea and pea protein as raw materials, and use biosynthetic protein assimilation to obtain organic pea protein peptides. This results in beneficial health properties, resulting in safe functional food ingredients. Our organic pea protein peptides are white or pale yellow powders that dissolve easily and can be used in protein shakes, smoothies, cakes, bakery products, and even for beauty purposes. Unlike soy protein, it is produced without the use of organic solvents, as no oil needs to be extracted from it.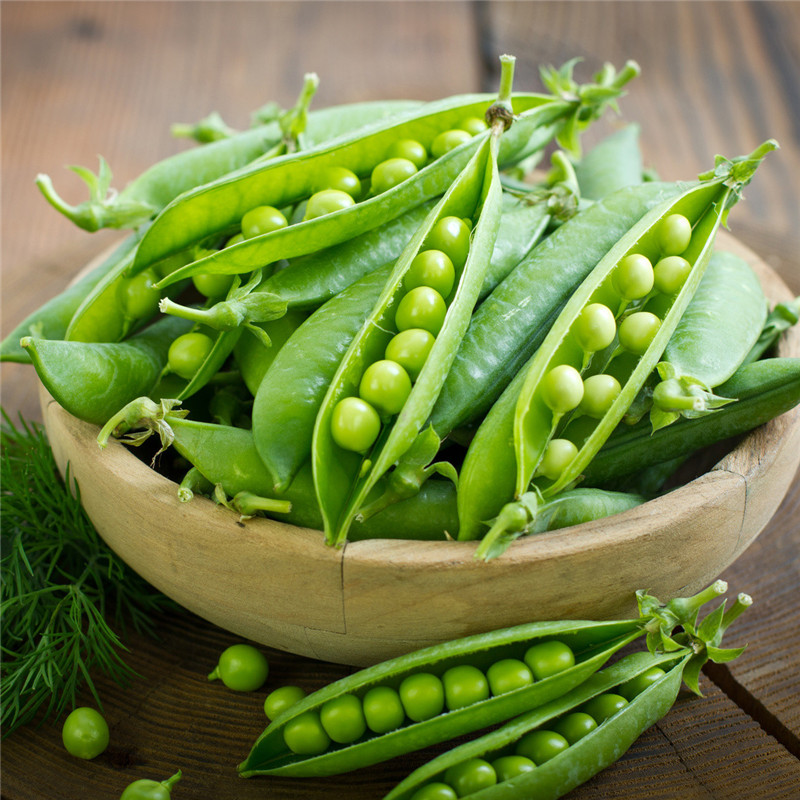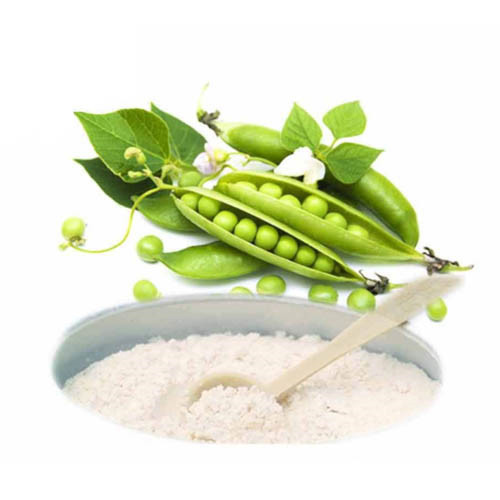 | | | | |
| --- | --- | --- | --- |
| Product Name | Organic Pea Protein Peptides | Batch Number | JT190617 |
| Inspection Basis | Q/HBJT 0004s-2018 | Specification | 10kg/case |
| Manufacture date | 2022-09-17 | Date of Expiration | 2025-09-16 |
Item
Specification
Test result
Appearance
White or light-yellow Powder
Complies
Taste & Odor
Unique taste and smell
Complies
Impurity
No visible impurity
Complies
Stacking density
---
0.24g/mL
Protein
≥ 80 %
86.85%
Content of peptide
≥80%
Complies
Moisture(g/100g)
≤7%
4.03%
Ash(g/100g)
≤7%
3.95%
PH
---
6.28
Heavy metal(mg/kg)
Pb< 0.4ppm
Complies
Hg< 0.02ppm
Complies
Cd< 0.2ppm
Complies
Total bacteria (CFU/g)
n=5, c=2, m=, M=5x
240, 180, 150, 120, 120
Coliform (CFU/g)
n=5, c=2, m=10, M=5x
<10, <10, <10, <10, <10
Yeast&Mould (CFU/g)
---
ND, ND, ND, ND, ND
Staphylococcus aureus (CFU/g)
n=5, c=1, m=100, M=5x1000
ND, ND, ND, ND, ND
Salmonella
Negative
ND, ND, ND, ND, ND
• Natural NON-GMO pea based protein peptide;
• Boosts wound healing process;
• Allergen(soy, gluten) free;
• Helps to slow down aging;
• Keeps the body in shape and helps building muscles;
• Smooths skin;
• Nutritious food supplement;
• Vegan&Vegetarian friendly;
• Easy digestion & absorption.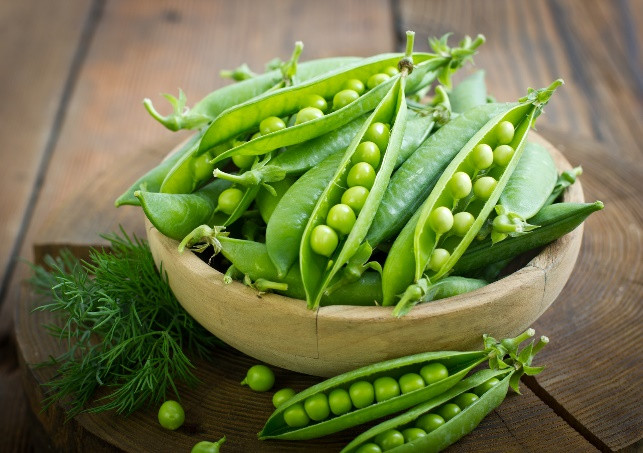 • Can be used as a food supplement;
• Protein beverages, cocktails and smoothies;
• Sport nutrition, muscle mass building;
• Widely used in medicine;
• Cosmetic industry to produce body creams, shampoos and soaps;
• For improvement of immune system and cardiovascular health, regulation of blood sugar level;
• Vegan food.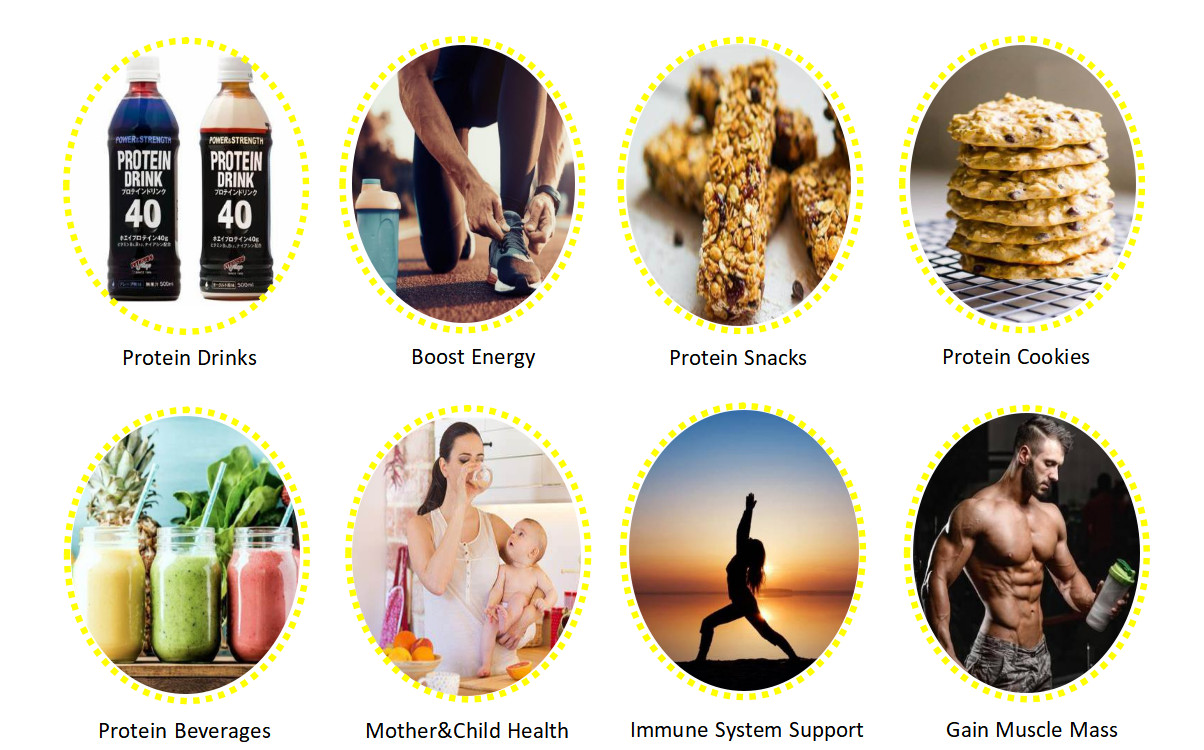 In order to produce organic pea protein peptides, a series of steps are taken to ensure their quality and purity.
The process starts with pea protein powder, which is thoroughly sterilized at a controlled temperature of 100°C for 30 minutes.
The next step involves enzymatic hydrolysis, resulting in the isolation of the pea protein powder.
In the first separation, the pea protein powder is decolorized and deodorized with activated carbon, and then the second separation is carried out.
The product is then membrane filtered and a concentrate is added to increase its potency.
Finally, the product is sterilized with a pore size of 0.2 μm and spray-dried.
At this point, the organic pea protein peptides are ready to be packaged and sent to storage, ensuring fresh and efficient delivery to the end user.

Storage: Keep in a cool, dry, and clean place, Protect from moisture and direct light.
Bulk Package: 25kg/drum.
Lead Time: 7 days after your order.
Shelf Life: 2 years.
Remark: Customized specifications also can be achieved.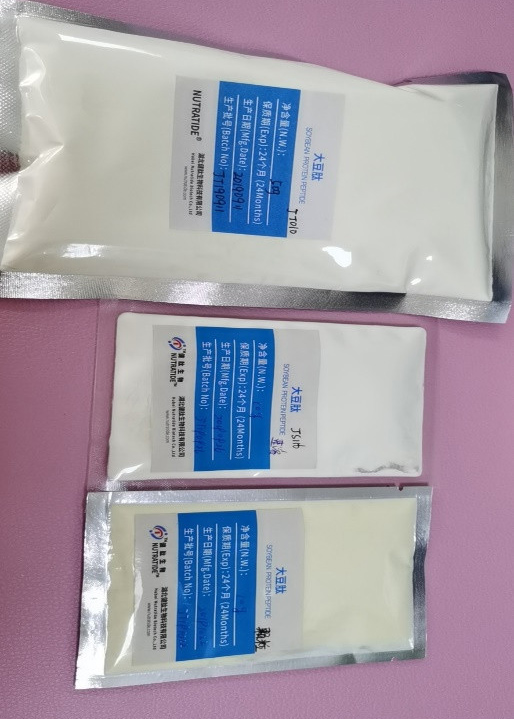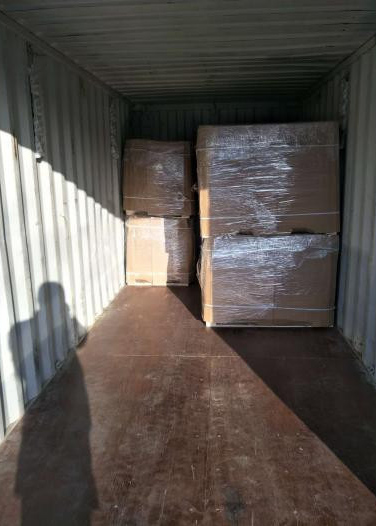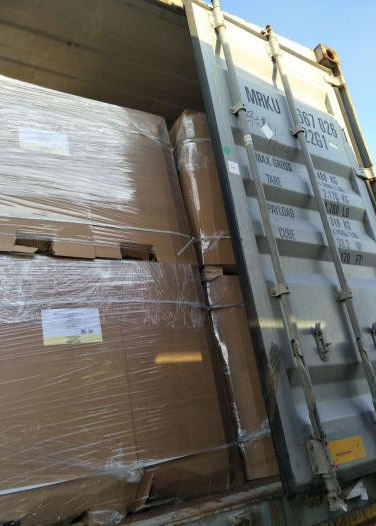 Payment and Delivery Methods
Express
Under 100kg, 3-5Days
Door to door service easy to pick up the goods
By Sea
Over300kg, Around 30 Days
Port to port service professional clearance broker needed
By Air
100kg-1000kg, 5-7Days
Airport to airport service professional clearance broker needed

Organic Pea Protein Peptides is certified by USDA and EU organic, BRC, ISO, HALAL, KOSHER certificates.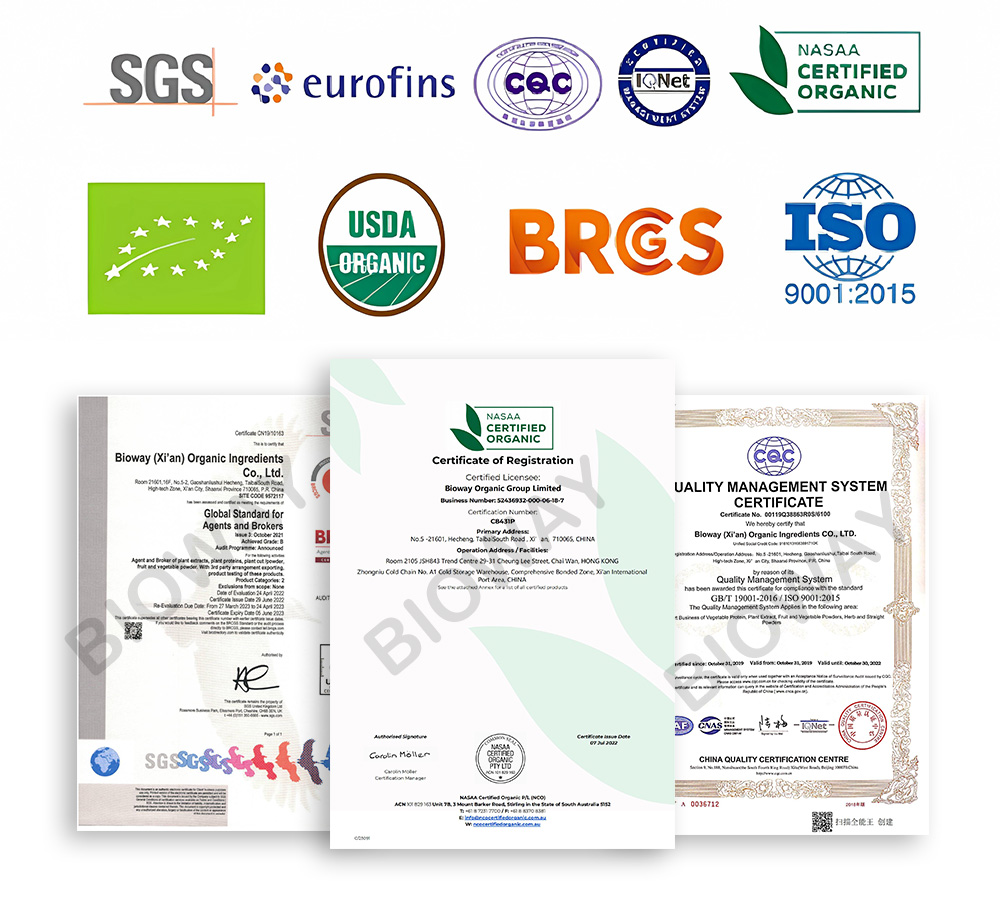 Organic pea protein VS. organic Pea protein peptides
Organic Pea Protein is a popular plant-based protein supplement made from yellow peas. It is a good source of essential amino acids and is easy to digest. Organic Pea Protein is a complete protein, meaning it contains all nine essential amino acids your body needs for optimal health. It's also gluten, dairy and soy free, making it ideal for those with allergies or intolerances to these common allergens.
On the other hand, organic pea protein peptides come from the same source, but they are processed differently. Pea protein peptides are shorter chains of amino acids that are more easily absorbed and utilized by the body. This makes them easier to digest and a better choice for people with digestive issues. Pea protein peptides may also have a higher biological value than regular pea protein, meaning they are more effectively used by the body.
In conclusion, organic pea protein is a good source of plant-based protein that is complete and easily digestible. Organic pea protein peptides are a more easily absorbed form of protein and may be better suited for those with digestive issues or those looking for a higher quality protein supplement. This ultimately comes down to personal preference and individual needs.
FAQ (Frequently Asked Questions)
A: Organic pea protein peptides are a type of protein supplement made from organic yellow peas. They are processed into a powder and contain a high concentration of amino acids, which are the building blocks of protein.
A: Yes, organic pea protein peptides are a vegan protein source, as they are made from plant-based ingredients.
A: Pea protein peptides are naturally gluten-free, soy-free, and dairy-free, making them a good option for people with food sensitivities or allergies. However, some powders may contain traces of other allergens due to cross-contamination during processing, so it's important to check the label carefully.
A: Yes, organic pea protein peptides are generally easy to digest and absorb by the body. They are also less likely to cause gastrointestinal discomfort than some other types of protein supplements.
A: Pea protein peptides can be a helpful tool for weight loss, as they can help support muscle growth and repair, which can boost metabolism and improve body composition. However, they should be used in conjunction with a healthy diet and exercise, and not relied on as a sole weight loss method.
A: The recommended daily intake of protein varies depending on age, gender, and activity level. As a general guideline, adults should aim to consume at least 0.8 grams of protein per kilogram of body weight per day. It's best to speak with a healthcare professional or registered dietitian to determine your specific protein needs.
---
---
Write your message here and send it to us