Mung Bean Peptides with 80% Oligopeptides
Product Detail
Product Tags
If you're looking for a natural and healthy way to increase your protein intake, Mung Bean Peptides is your answer.
Mung Bean Peptides are designed to provide your body with the essential nutrients it needs to function optimally. They're made with mung bean protein powder, a rich source of protein that contains several amino acids, including lysine. Plus, mung bean protein powder contains vitamins and minerals like thiamine, riboflavin, and niacin that help promote and maintain optimal health.
Our Mung Bean Protein Peptides are produced under strict quality control, using advanced bio-complex enzymatic cleavage technology involving directed enzymatic hydrolysis of mung bean protein powder to create a highly effective formula. This innovative technology has allowed us to create a bioavailable protein source that is easily absorbed by the body, providing rapid energy and sustained performance.
While many protein supplements often contain artificial ingredients and preservatives, our mung bean protein peptides are backed by nature to ensure safe and effective use. They are free of gluten, soy, dairy and any other allergens, making them a great choice for those with dietary restrictions or sensitivities.
One of the notable benefits of using mung bean peptides is improved muscle growth and development. These supplements contain high-quality protein that provides the essential amino acids necessary for muscle recovery, repair and renewal. They are also known to promote fat loss, improve digestion and boost immunity.
Additionally, our mung bean protein peptides are ideal for individuals involved in fitness and exercise routines. Whether you're looking to build muscle, improve performance, or start your day with an energy boost, these supplements provide all the nutrients you need to help you reach your goals.
Product Name

Mung Bean Peptides

Source
Finished Goods Inventory
Batch No.
200902
Specification
5kg/bag
Manufacturing Date
2020-09-02
Quantity
1kg
Inspection Date
2020-09-03
Sample quantity
200g
Executive standard
Q/ZSDQ 0002S-2017
Item
Quality Standard
Test Result
Color
Yellow or light yellow
Light yellow
Odor
Characteristic
Characteristic
Form
Powder ,Without aggregation
Powder ,Without aggregation
Impurity
No impurities visible with normal vision
No impurities visible with normal vision
Protein  (dry basis %)(g/100g)
≥90.0
90.7
The peptide content(dry basis %)(g/100g)
≥80.0
81.1
Proportion of protein hydrolysis with relative molecular mass less than 1000 /%
≥85.0
85.4
Moisture (g/100g)
≤ 7.0
5.71
Ash (g/100g)
≤6.5
6.3
Total Plate Count (cfu/g)
≤ 10000
220
E. Coli (mpn/100g)
 ≤ 0.40
Negative
Molds/Yeast(cfu/g)
 ≤ 50
 <10
Lead    mg/kg
≤ 0.5
Not be detected (<0.02)
Total arsenic  mg/kg
≤ 0.3
Not be detected(<0.01)
Salmonella
0/25g
Not be detected
Staphylococcus aureus
0/25g
Not be detected
Package
Specification:5kg/bag,10kg/bag ,or 20kg/bag
Inner packing: Food grade PE bag
Outer packing: Paper-plastic bag
Shelf life
2 years
Intended Applicatons
Nutrition supplement
Sport and health food
Meat and fish products
Nutrition bars, snacks
Meal replacement beverages
Non-dairy ice cream
Baby foods, Pet foods
Bakery, Pasta, Noodle
Prepared by: Ms. Ma
Approved by: Mr. Cheng
Mung bean peptides are a highly concentrated plant-based protein source with numerous health benefits. Here are some key features of Mung Bean Peptides products:
1.High protein content: Mung bean peptide contains more than 80% protein, which is an excellent source of plant-based protein for those who wish to increase their protein intake.
2. Vegan friendly: As a plant-based protein source, mung bean peptides are an excellent alternative to animal-derived proteins such as whey protein.
3. Allergen-free: Mung bean peptide does not contain common allergens such as dairy products, soybeans and gluten, making it a suitable choice for people with allergies or intolerances.
4. Easy to digest: Mung bean peptides are broken down into smaller individual amino acids, which are easier to digest and absorb than other protein sources.
5. Muscle recovery: Mung bean peptides have been shown to aid in muscle recovery and repair after exercise, helping to reduce soreness and improve overall performance.
6. Control blood sugar: Mung bean peptides contain compounds that can help regulate blood sugar levels, making them a good choice for people with diabetes or pre-diabetes.
7. Antioxidant properties: Mung bean peptides are rich in antioxidants, which can help protect cells from free radical damage.
• Mung bean protein peptides is widely used in food, beverage, pharmaceutical, cosmetic and other industries.
• Mung bean protein peptides is a perfect colourant used in wine, beverage, syrup, jam, ice cream, pastry and so on.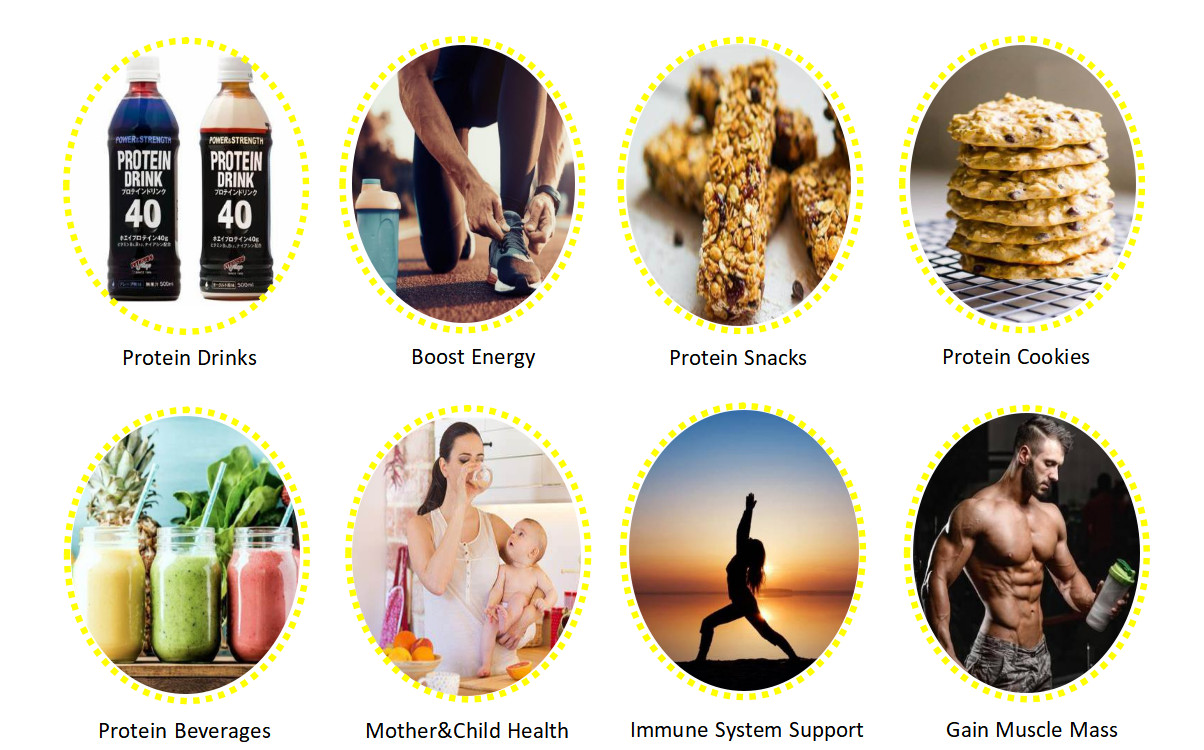 Production Details(Product Chart Flow)
Please refer to below our product flow chart.

Storage: Keep in a cool, dry, and clean place, Protect from moisture and direct light.
Bulk Package: 25kg/drum.
Lead Time: 7 days after your order.
Shelf Life: 2 years.
Remark: Customized specifications also can be achieved.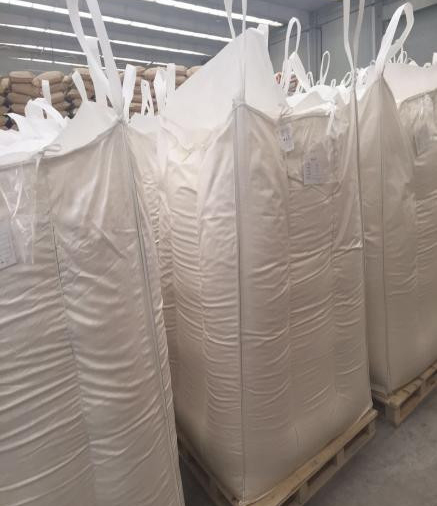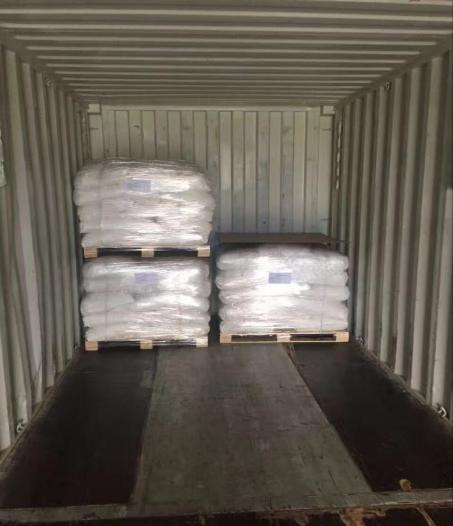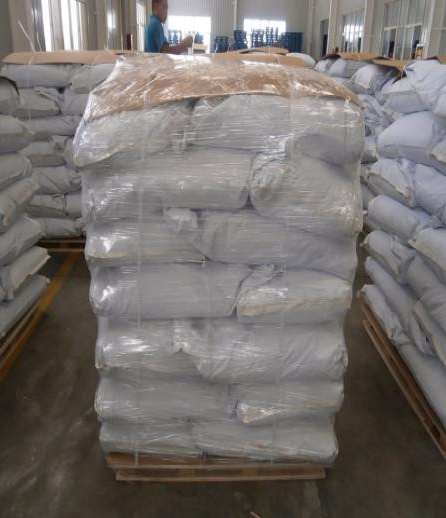 Payment and Delivery Methods
Express
Under 100kg, 3-5Days
Door to door service easy to pick up the goods
By Sea
Over300kg, Around 30 Days
Port to port service professional clearance broker needed
By Air
100kg-1000kg, 5-7Days
Airport to airport service professional clearance broker needed

Mung bean peptides is certified by USDA and EU organic, BRC, ISO, HALAL, KOSHER and HACCP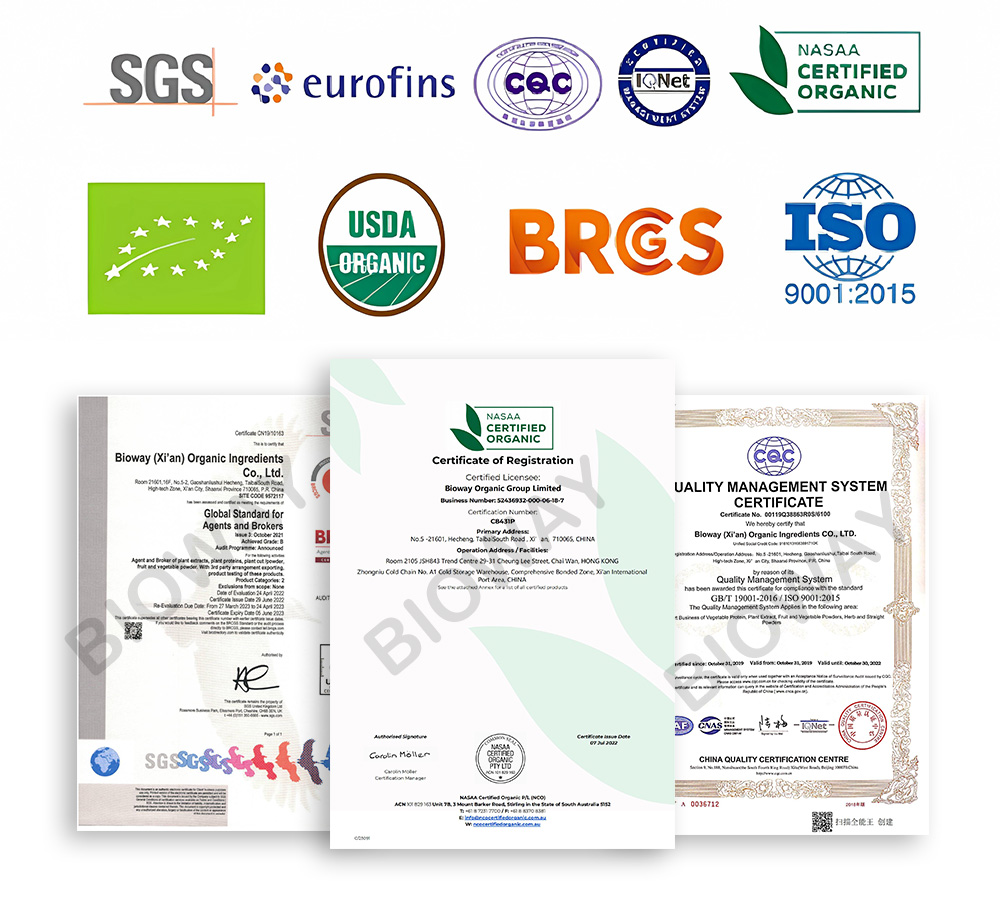 FAQ (Frequently Asked Questions)
A1. The protein content of our 90% mung bean peptide products is 90%.
A2. Yes, our mung bean peptide products are vegan and free from common allergens like dairy, soy and gluten.
A3. The recommended serving size of our mung bean peptide products depends on your individual needs and goals, but is usually between 15 grams and 30 grams per day. Our products can be easily incorporated into a variety of food and beverages such as smoothies, soups and baked goods.
A4. Mung bean peptides have a variety of health benefits, including supporting muscle growth, promoting satiety, and aiding digestion. Compared with other plant-based protein sources, mung bean peptides are highly digestible and contain all essential amino acids.
A5. Our mung bean peptide products are stored in a cool and dry place, avoid direct sunlight, and the shelf life is about two years. To ensure maximum freshness, we recommend storing the product in an airtight container.
A6. Yes, we can provide purchasing and production information to ensure traceability and quality. Our mung bean peptides are sourced from trusted suppliers and produced using a proprietary enzymatic hydrolysis process.
A7. For bulk purchase of mung bean peptide products, please contact us for quotation and ordering information. We do offer volume discounts for larger orders.
A8. Yes, we offer specific packaging options for bulk purchases of our mung bean peptide products, such as bulk bags or drums.
A9. Yes, our mung bean peptide products have passed the organic certification of several third-party organizations, and we will conduct regular quality control tests to ensure the safety and consistency of the products.
A10. We provide technical and customer support for our mung bean peptide products, if you have any questions or concerns, you can contact us through our website or email. We are committed to providing excellent customer service and responding to inquiries promptly.
---
---
Write your message here and send it to us