Blue Butterfly Pea Flower Extract Blue Color
Product Detail
Product Tags
Blue Butterfly Pea Flower Extract is a natural food coloring obtained from the dried flowers of the Clitoria ternatea plant. The extract is rich in anthocyanins, a type of pigment that gives the flowers their distinctive blue color. When used as a food coloring, it can provide a natural and vivid blue color to foods and beverages, and is often used as a healthier alternative to synthetic food colors.
The greatest advantage of the butterfly pea extract is its high heat stability. As a result, it can be added to a wide range of foods and beverages in order to produce intense purple, bright blue, or natural green colors. For that reason, applications of the extract are numerous, since the approval by FDA refers to everything from sports and carbonated drinks to fruit drinks and juices, teas, dairy drinks, soft and hard candies, chewing gums, yogurt, liquid coffee creamers, frozen dairy desserts, and ice creams.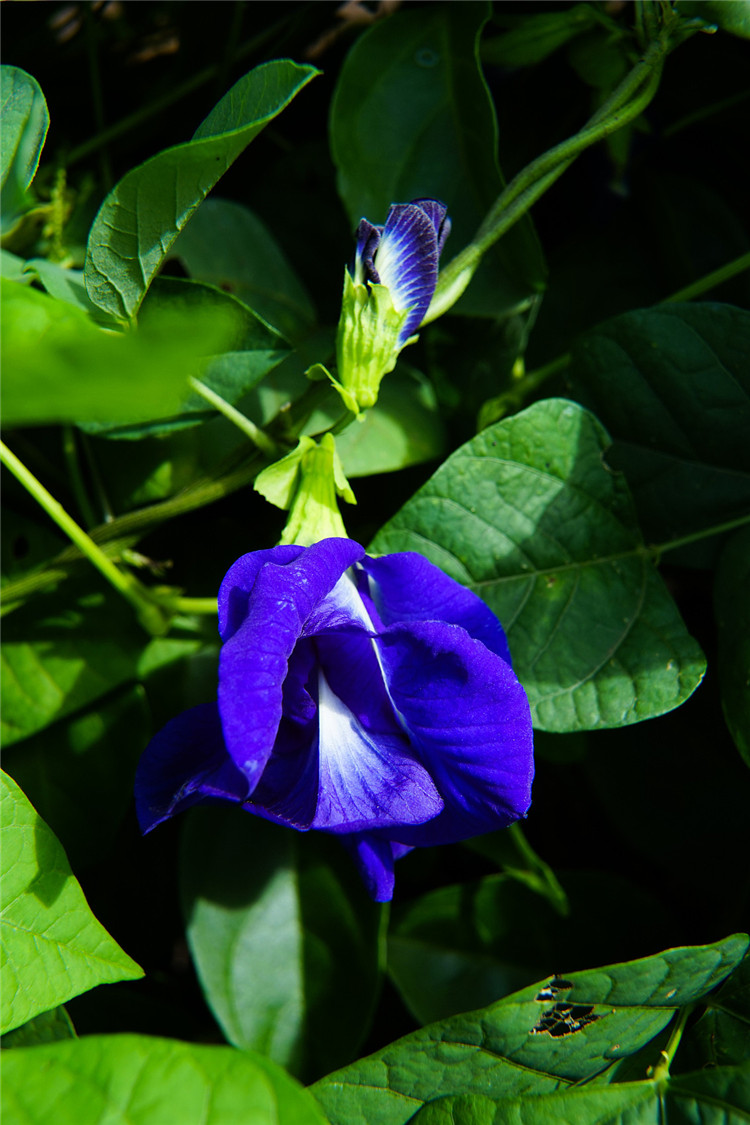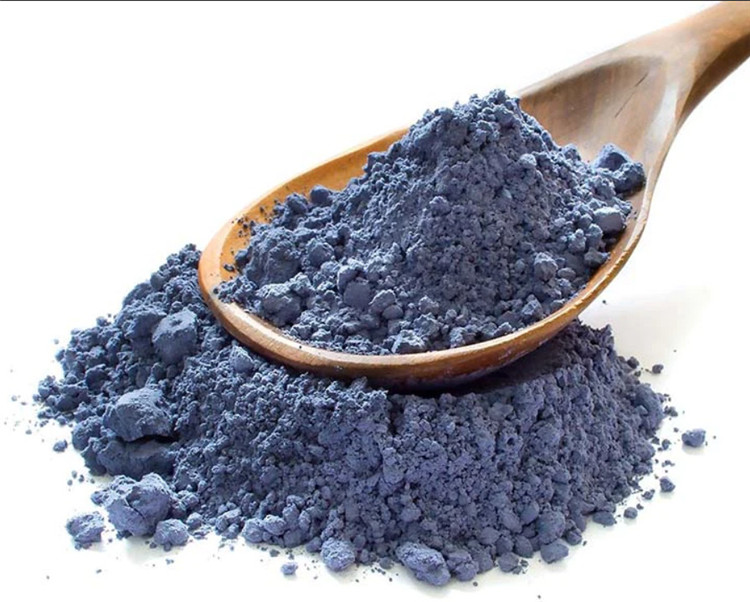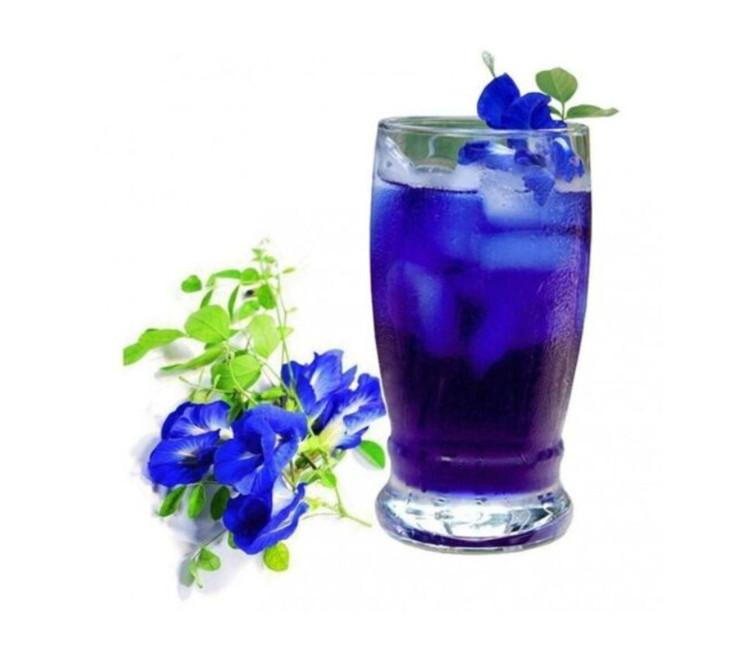 Product Name
Butterfly pea flower extract powder
Item of Test
Limits of Test
Results of Test
Appearance
Blue powder
Complies
Assay
Pure Powder
Complies
Odor
Characteristic
Complies
Loss on drying
<0.5%
0.35%
Residual solvents
Negative
Complies
Residual pesticides
Negative
Complies
Heavy Metal
<10ppm
Complies
Arsenic (As)
<1ppm
Complies
Lead(Pb)
<2ppm
Complies
Cadmium (Cd)
<0.5ppm
Complies
Mercury (Hg)
Absent
Complies
Microbiology
Total Plate Count
<1000cfu/g
95cfu/g
Yeast & Mold
<100cfu/g
33cfu/g
E.Coli
Negative
Complies
S. Aureus
Negative
Complies
Salmonella
Negative
Complies
Pesticides
Negative
Complies
Conclusion
Conform with specification
▲ Fresh Natural & Concentrate
▲ Fresh Natural Flavour/Colour (Anthocyanin)
▲ Fresh Natural Phytonutrients
▲ High Antioxidants
▲ Anti-diabetes
▲ Eye-sight
▲ Anti-inflammation
Health Benefits
▲Supports skin and hair health.
▲May promote weight loss.
▲Stabilises blood sugar levels.
▲Improve Eyesight.
▲Beautify Skin.
▲Strengthen Hair.
▲Respiratory Health.
▲Fight Diseases.
▲Aid in Digestion.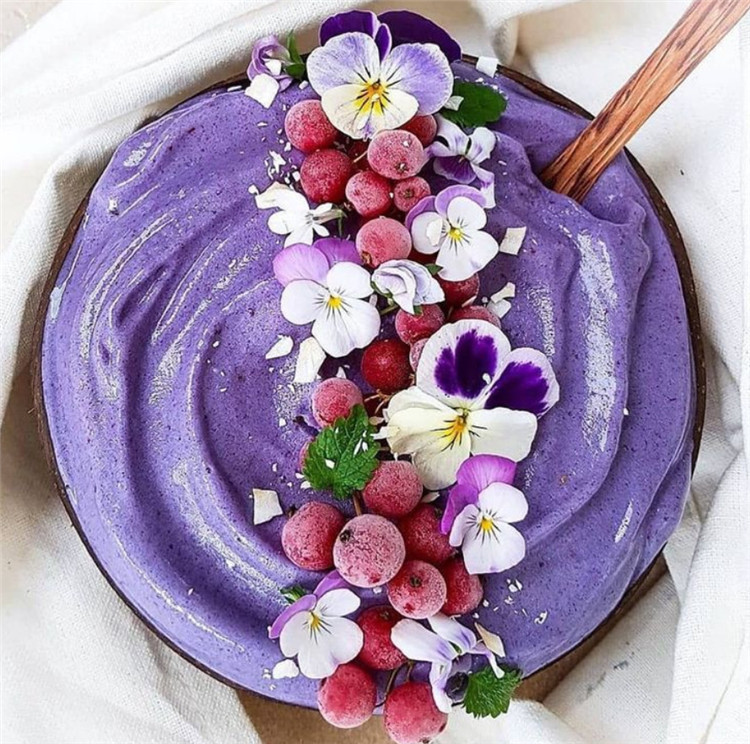 (1) Used in the food additives and beverages field;
(2) Used as a pigment in industries.
(3) Used in the cosmetic fields.
Manufacturing process of Blue Butterfly Pea Flower Extract Blue Color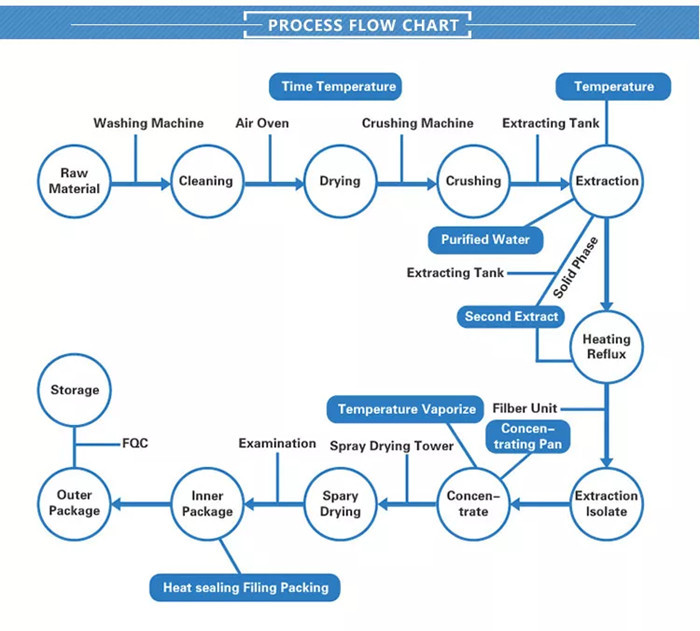 Storage: Keep in a cool, dry, and clean place, Protect from moisture and direct light.
Bulk Package: 25kg/drum.
Lead Time: 7 days after your order.
Shelf Life: 2 years.
Remark: Customized specifications also can be achieved.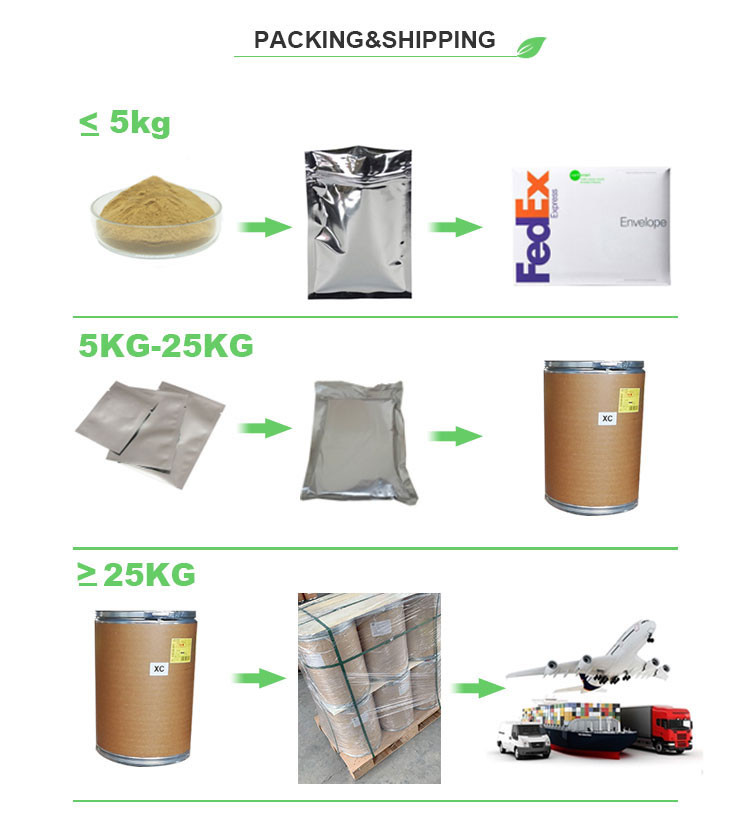 Payment and Delivery Methods
Express
Under 100kg, 3-5Days
Door to door service easy to pick up the goods
By Sea
Over300kg, Around 30 Days
Port to port service professional clearance broker needed
By Air
100kg-1000kg, 5-7Days
Airport to airport service professional clearance broker needed

Blue Butterfly Pea Flower Extract Blue Color is certified by USDA and EU organic, BRC, ISO, HALAL, KOSHER and HACCP certificates.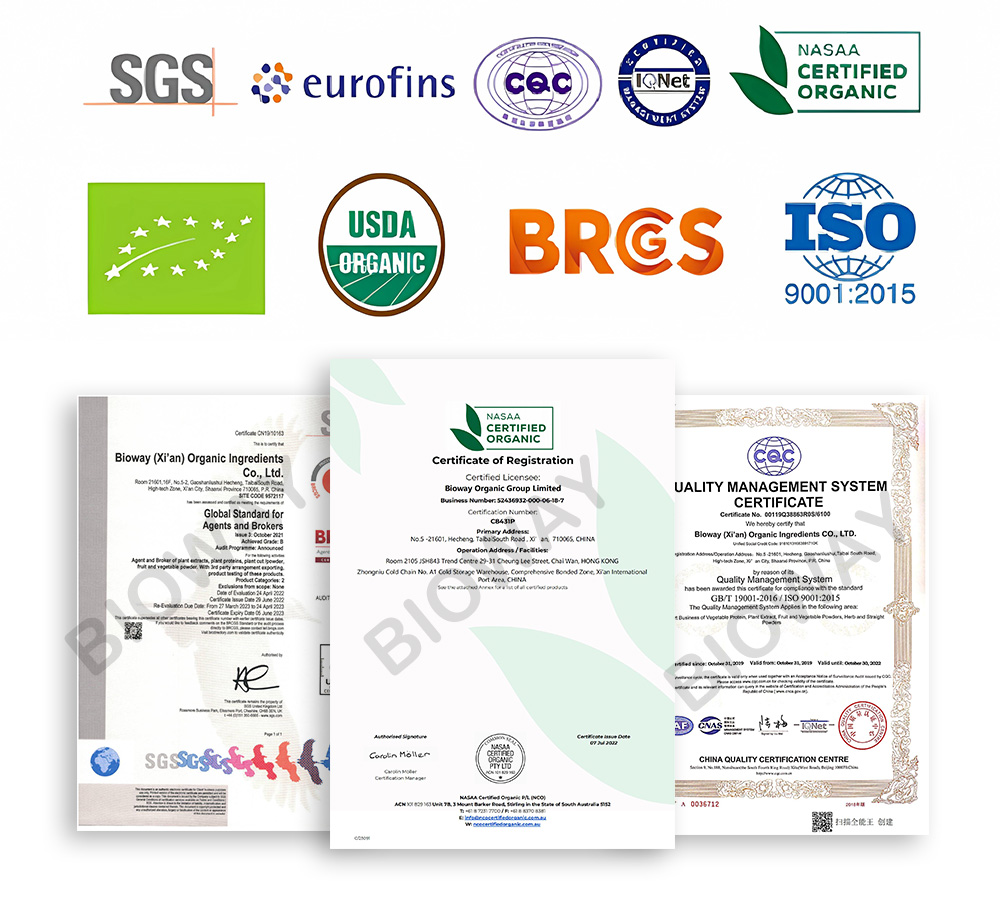 FAQ (Frequently Asked Questions)
Some of the potential cons of butterfly peas include: 1. Allergic reactions: Some people may have an allergic reaction to butterfly peas, which can lead to symptoms such as hives, swelling, and difficulty breathing. 2. Interactions with medications: Butterfly peas may interact with certain medications, including blood thinners and diuretics, which can lead to complications. 3. Gastrointestinal issues: Consuming too much butterfly pea flower tea or supplements may cause gastrointestinal issues such as nausea, vomiting, and diarrhea. 4. Unsuitable for pregnant or breastfeeding women: The safety of butterfly pea flowers during pregnancy and breastfeeding has not been established, so it is recommended to avoid it during these times. 5. Difficulty sourcing: Butterfly pea flowers may not be easily available in all areas, as they are primarily grown in Southeast Asia. It is important to consult with a healthcare professional before consuming butterfly pea flowers or any other natural supplement, especially if you have any pre-existing medical conditions or are taking other medications.
---
---
Write your message here and send it to us