Pure Organic Curcumin Powder
Product Detail
Product Tags
Organic Curcumin Powder is a natural supplement made from the root of the turmeric plant, with Latin name of Curcuma Longa L., which is a member of the ginger family. Curcumin is the primary active ingredient in turmeric and has been shown to have anti-inflammatory, antioxidant, and other health-promoting properties. Organic Curcumin Powder is made from organic turmeric root and is a concentrated source of curcumin. It can be used as a dietary supplement to support overall health, as well as to help manage inflammation, joint pain, and other health conditions. Organic Curcumin Powder is often added to foods and beverages for its flavor, health benefits, and vibrant yellow color.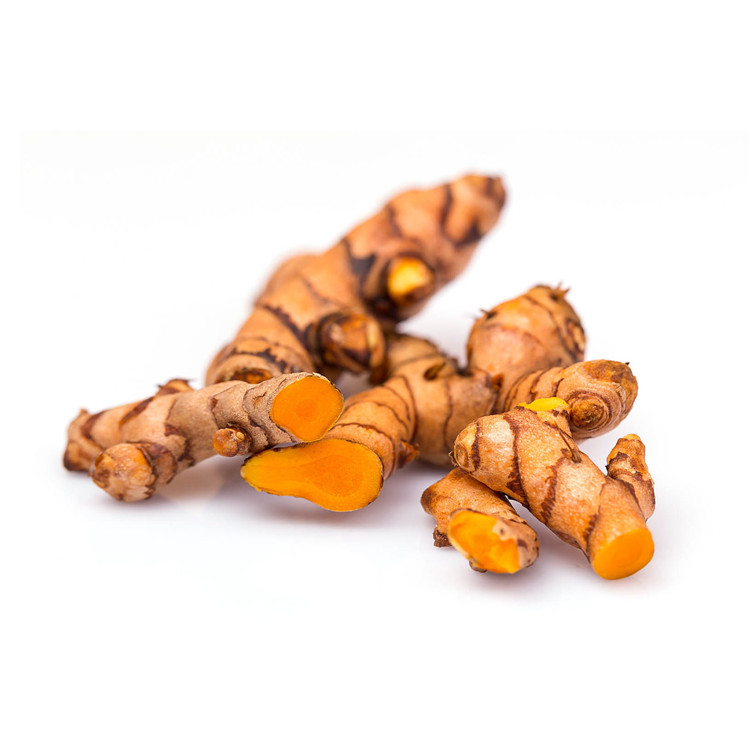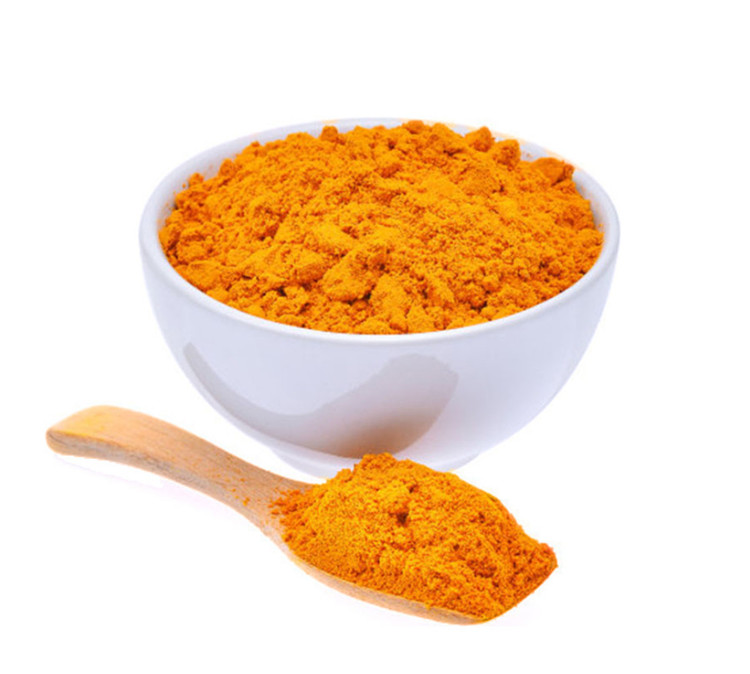 Examination Items
Examination Standards
Test Result
Description
Appearance
Yellow-Orange powder
Complies
Odor & Taste
Characteristic
Complies
Extract Solvent
Ethyl Acetate
Complies
Solubility
Soluble in ethanol and glacial acetic acid
Complies
Identification
HPTLC
Complies
Content Assay
Total Curcuminoids
≥95.0%
95.10%
Curcumin
70%-80%
73.70%
Demthoxycurcumin
15%-25%
16.80%
Bisdemethoxycurcumin
2.5%-6.5%
4.50%
Inspection
Particle Size
NLT 95% through 80 mesh
Complies
Loss on Drying
≤2.0%
0.61%
Total ash content
≤1.0%
0.40%
Solvent residue
≤ 5000ppm
3100ppm
Tap Density g/ml
0.5-0.9
0.51
Bulk Density g/ml
0.3-0.5
0.31
Heavy Metals
≤10ppm
< 5ppm
As
≤3ppm
0.12ppm
Pb
≤2ppm
0.13ppm
Cd
≤1ppm
0.2ppm
Hg
≤0.5ppm
0.1ppm
1.100% pure and organic: Our turmeric powder is made from high-quality turmeric roots that are grown naturally without any chemicals or harmful additives.
2.Rich in Curcumin: Our turmeric powder contains 70% min of curcumin, which is the active ingredient responsible for its numerous health benefits.
3.Anti-inflammatory properties: Turmeric powder is known for its anti-inflammatory properties, which help reduce inflammation and pain in the body.
4.Supporting Overall Health: Turmeric powder may help in improving digestion, brain function, heart health, and reducing the risk of chronic diseases.
5.Versatile usage: Our turmeric powder can be used in a variety of ways - as a spice in cooking, as a natural food coloring agent or as a dietary supplement.
6. Ethically sourced: Our turmeric powder is ethically sourced from small-scale farmers in India. We work directly with them to ensure fair wages and ethical practices.
7. Quality assurance: Our turmeric powder undergoes a thorough quality check to ensure that it is free from contaminants and meets the highest standards of purity.
8. Eco-friendly packaging: Our packaging is eco-friendly and recyclable, ensuring minimal environmental impact.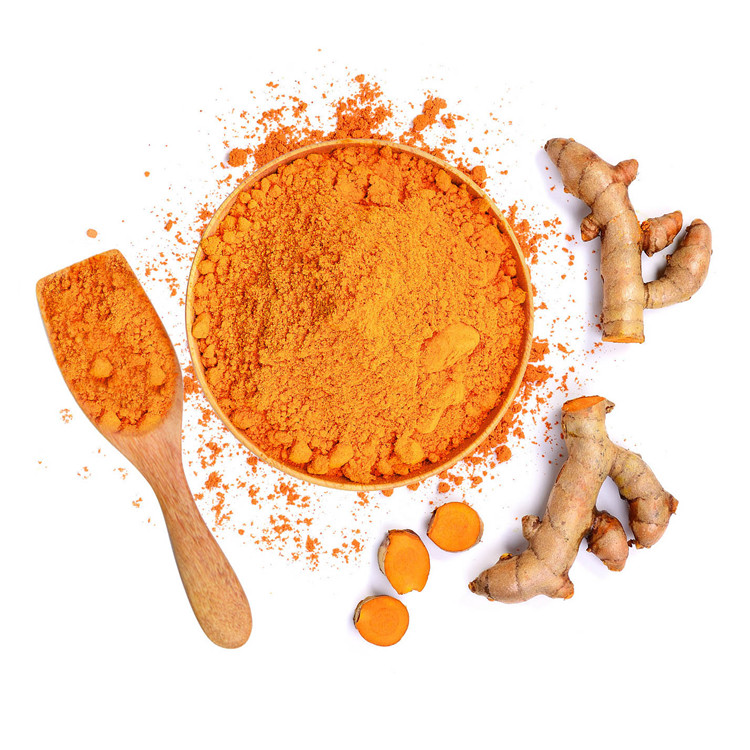 Here are some popular applications of Pure Organic Turmeric Powder:
1.Cooking: Turmeric powder is widely used in Indian, Middle Eastern and Southeast Asian cuisines as a spice in curries, stews, and soups. It adds a warm and earthy flavor and a vibrant yellow color to the dishes.
2.Beverages: Turmeric powder can also be added to hot beverages like tea, latte or smoothies for a nutritious and flavorful boost.
3.DIY Beauty treatments: Turmeric powder is believed to have skin-healing properties. It can be used to make a face mask or a scrub by mixing it with other ingredients like honey, yogurt, and lemon juice.
4.Supplements: Turmeric powder can be consumed as a dietary supplement in the form of capsules or tablets to support overall health. 5. Natural food coloring: Turmeric powder is a natural food coloring agent that can be used to add color to dishes like rice, pasta, and salads.
5.Traditional medicine: Turmeric powder has been used for centuries in Ayurvedic and Chinese medicine to treat a wide range of ailments from digestive issues to joint pain and inflammation.
Note: It is always recommended to consult a healthcare professional before taking turmeric powder as a supplement or using it for medicinal purposes.

Manufacturing process of Pure Organic Curcumin Powder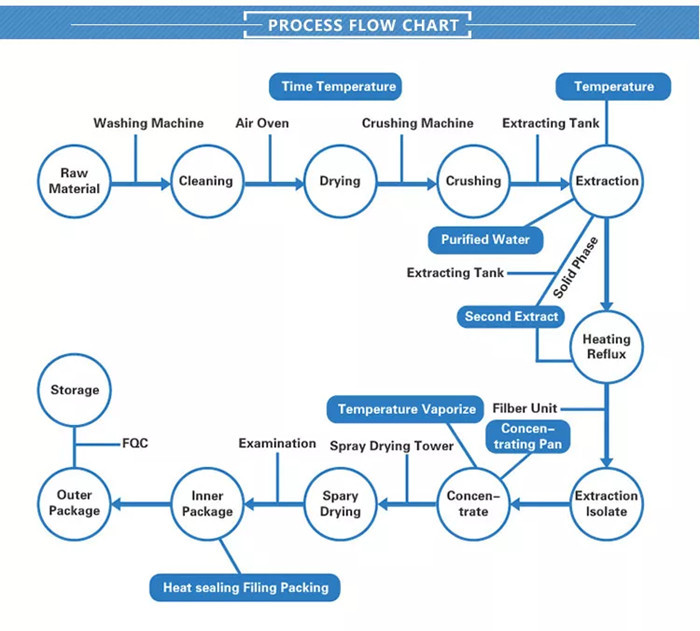 Storage: Keep in a cool, dry, and clean place, Protect from moisture and direct light.
Bulk Package: 25kg/drum.
Lead Time: 7 days after your order.
Shelf Life: 2 years.
Remark: Customized specifications also can be achieved.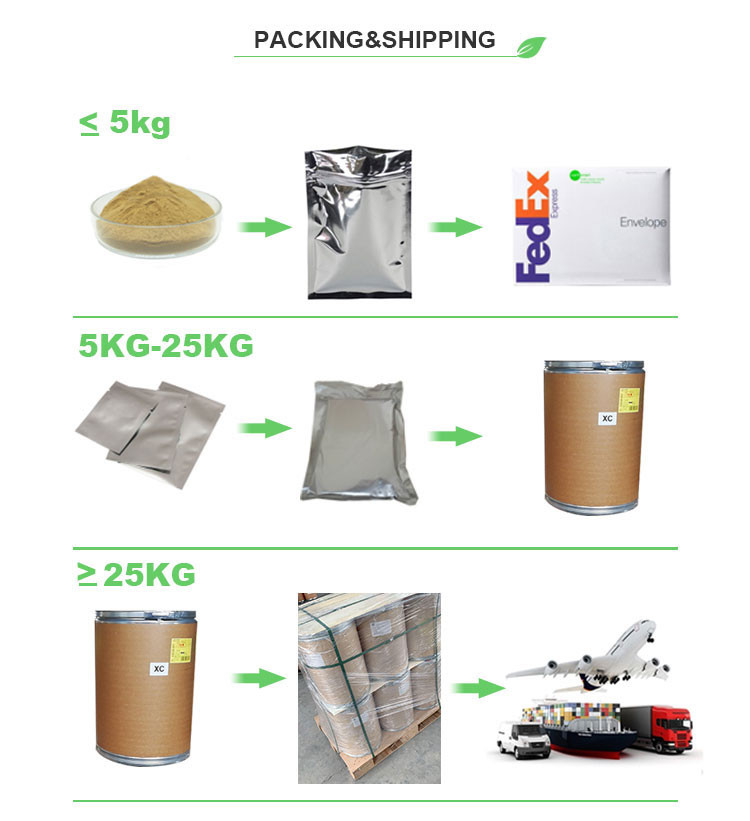 Payment and Delivery Methods
Express
Under 100kg, 3-5Days
Door to door service easy to pick up the goods
By Sea
Over300kg, Around 30 Days
Port to port service professional clearance broker needed
By Air
100kg-1000kg, 5-7Days
Airport to airport service professional clearance broker needed

Pure Organic Curcumin Powder is certified by USDA and EU organic, BRC, ISO, HALAL, KOSHER and HACCP certificates.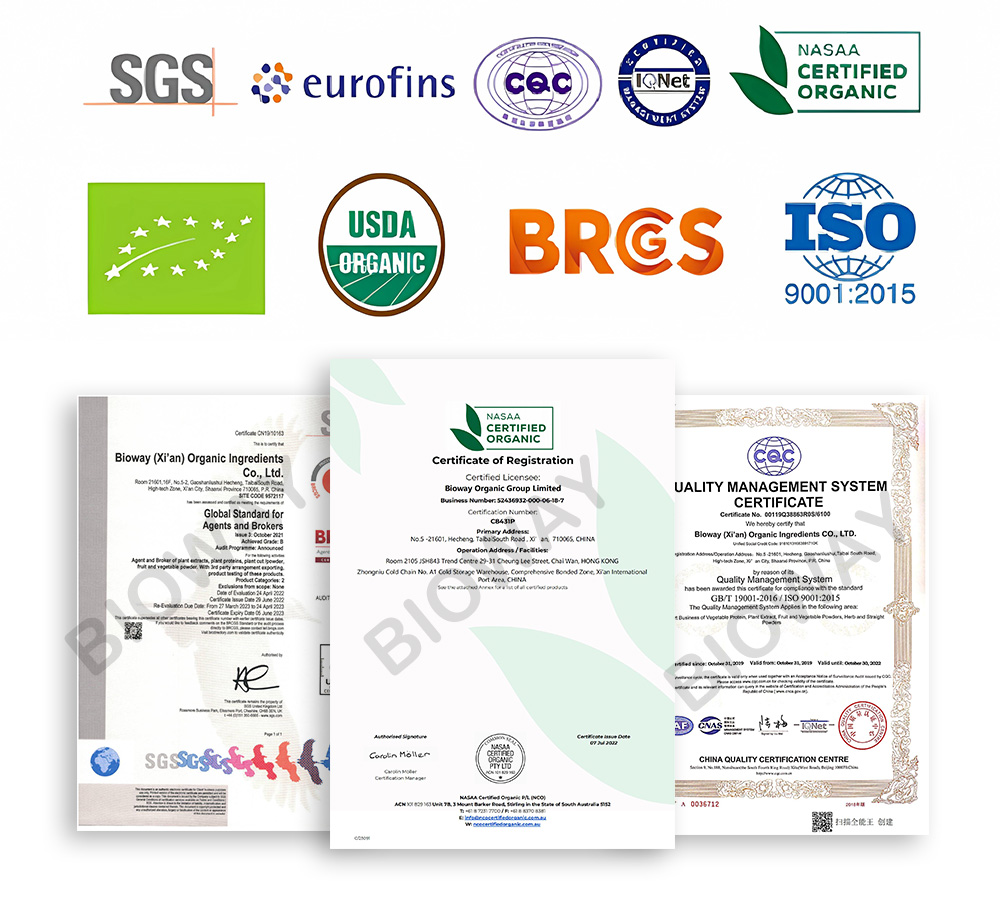 FAQ (Frequently Asked Questions)
Turmeric powder is made by grinding the dried roots of the turmeric plant and typically contains a small percentage of curcumin, which is a naturally occurring chemical compound found in turmeric. On the other hand, curcumin powder is a concentrated form of curcumin that is extracted from turmeric and contains a higher percentage of curcumin than turmeric powder. Curcumin is believed to be the most active and beneficial compound in turmeric, responsible for many of its health benefits, such as its anti-inflammatory and antioxidant properties. Therefore, consuming curcumin powder as a supplement may provide higher levels of curcumin and potentially greater health benefits than consuming turmeric powder alone. However, turmeric powder is still considered a healthy and nutritious spice to include in cooking and is a natural source of curcumin.
---
---
Write your message here and send it to us