Organic Burdock Root Extract with High concentration
Product Detail
Product Tags
Organic Burdock Root Extract is derived from the roots of the Arctium lappa plant, which is native to Europe and Asia but is now also grown in other parts of the world. The extract is created by first drying the burdock root and then soaking it in a liquid, usually water or a mixture of water and alcohol. The liquid extract is then filtered and concentrated to create a potent form of the burdock root's active compounds.
Organic Burdock Root Extract is commonly used in traditional medicine for a variety of benefits, including supporting liver health, reducing inflammation, promoting healthy skin, and supporting the immune system. It is also sometimes used as a natural remedy for digestive issues, such as constipation and diarrhea.
In addition to its medicinal uses, Burdock Root Extract is also sometimes used in natural skincare products for its potential to improve skin health and reduce inflammation. It may be found in products such as facial cleansers, toners, and moisturizers.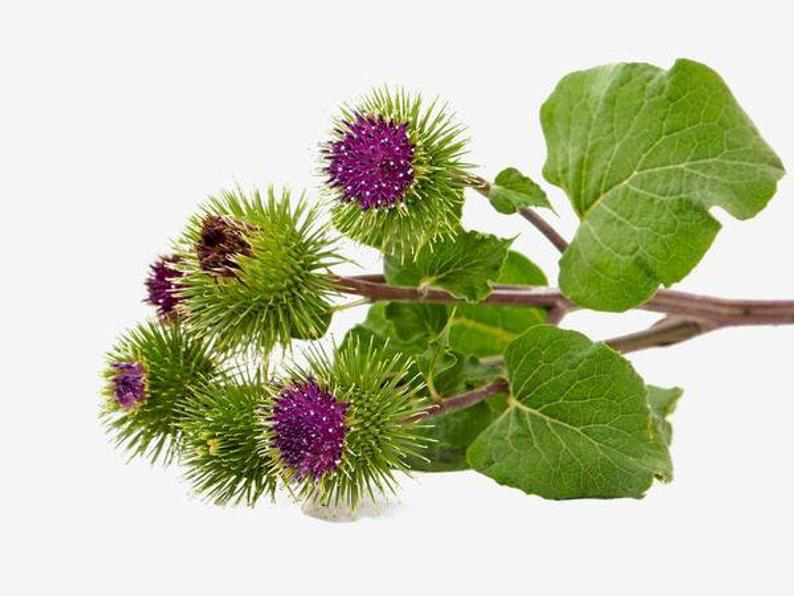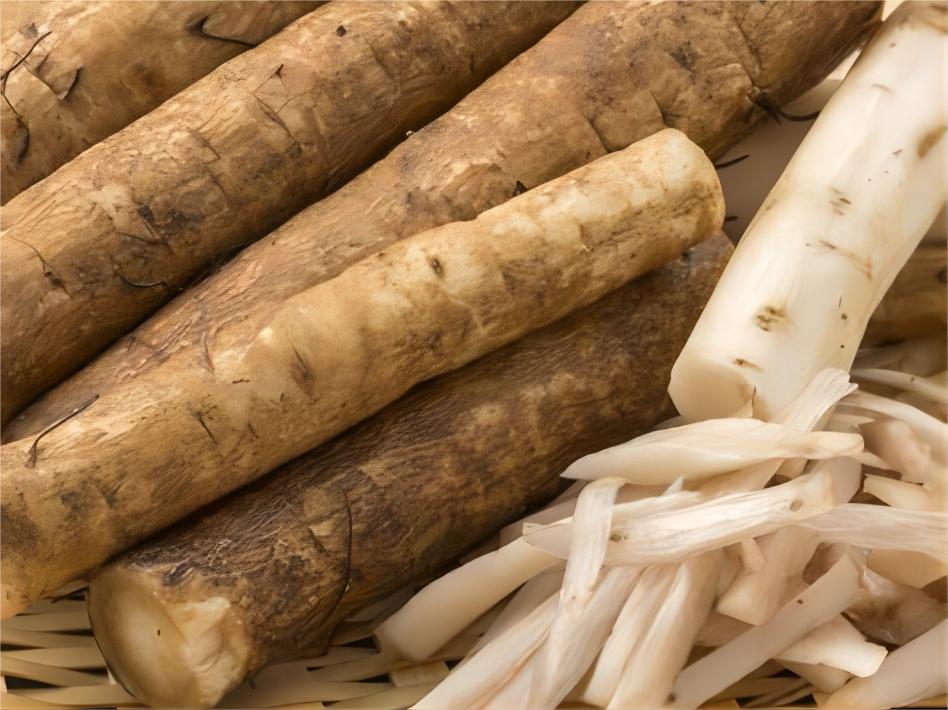 | | | | |
| --- | --- | --- | --- |
| Product Name | Organic Burdock Root Extract | Part Used | Root |
| Batch No. | NBG-190909 | Manufacturing Date | 2020-03-28 |
| Batch Quantity | 500KG | Effective Date | 2022-03-27 |
Item
Specification
Result
Maker Compounds
10:1
10:1 TLC
Organoleptic
Appearance
Fine Powder
Conforms
Color
Brown Yellow Powder
Conforms
Odor
Characteristic
Conforms
Taste
Characteristic
Conforms
Extract Solvent
Water
Drying Method
Spray drying
Conforms
Physical Characteristics
Particle Size
100% pass 80 mesh
Conforms
Loss on Drying
≤5.00%
4.20%
Ash  
≤5.00%
3.63%
Heavy metals
Total Heavy Metals
≤10ppm
Conforms
Arsenic
≤1ppm
Conforms
Lead
≤1ppm
Conforms
Cadmium
≤1ppm
Conforms
Mercury
≤1ppm
Conforms
Microbiological Tests
Total Plate Count
≤1000cfu/g
Conforms
Total Yeast & Mold
≤100cfu/g
Conforms
E.Coli
Negative
Negative

Storage:  Preserve in well-closed, light-resistant, and protect from moisture.

Prepared by: Ms. Ma
Date: 2020-03-28
Approved by: Mr. Cheng
Date: 2020-03-31
• 1. High concentration
• 2. Rich in antioxidants
• 3. Supports healthy skin
• 4. Supports liver health
• 5. Supports digestion
• 6. May help regulate blood sugar levels
• 7. Supports immune system
• 8. Anti-inflammatory properties
• 9. Natural diuretic
• 10. Natural source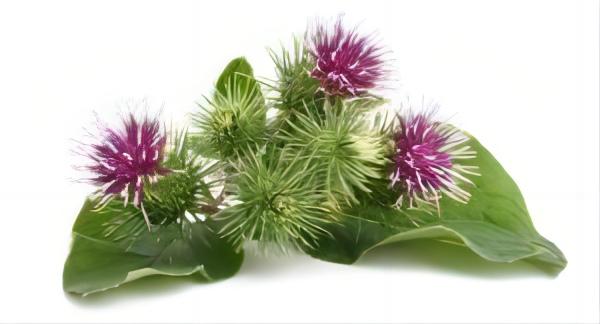 • Applied in foods field.
• Applied in beverages field.
• Applied in health products field.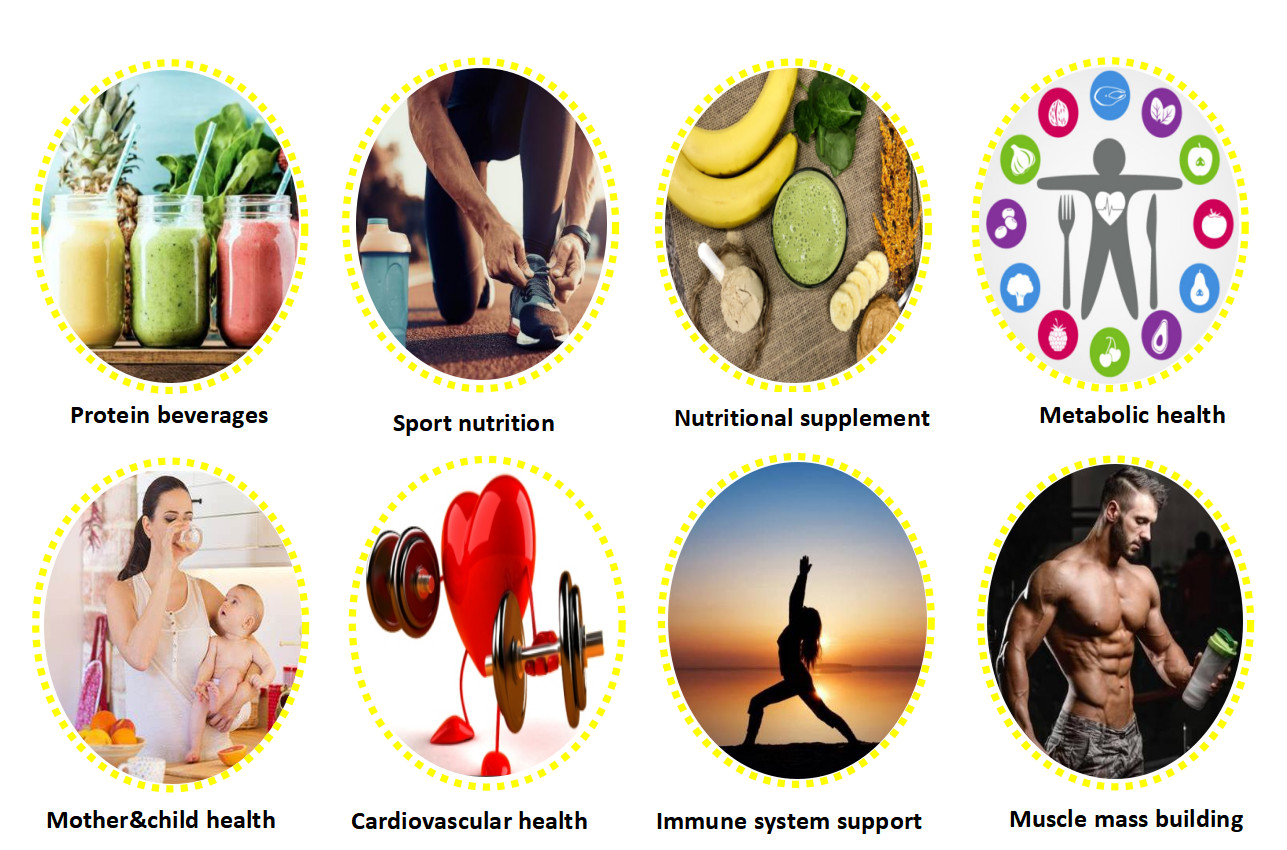 Please refer to below flow chart of Organic Burdock Root Extract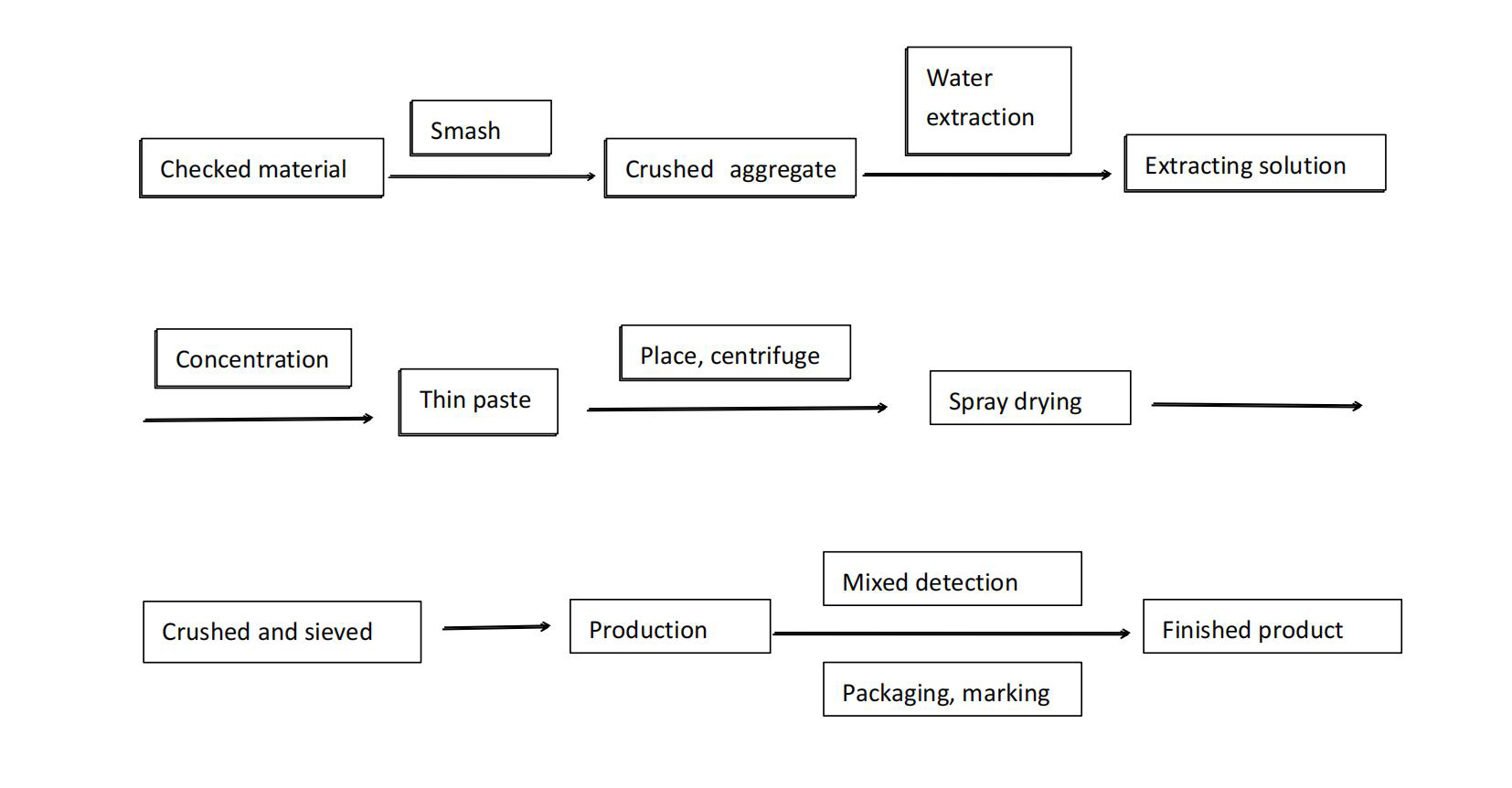 Storage: Keep in a cool, dry, and clean place, Protect from moisture and direct light.
Bulk Package: 25kg/drum.
Lead Time: 7 days after your order.
Shelf Life: 2 years.
Remark: Customized specifications also can be achieved.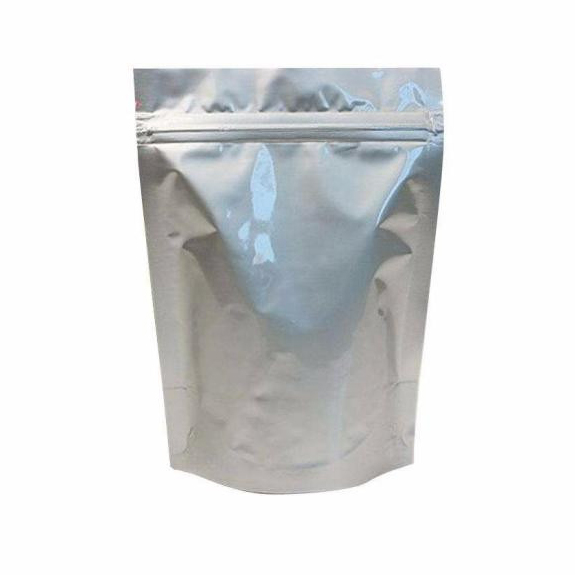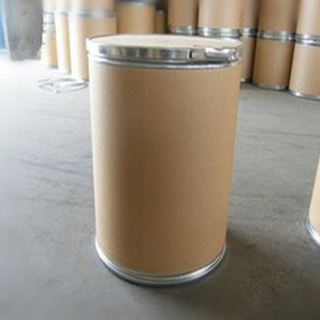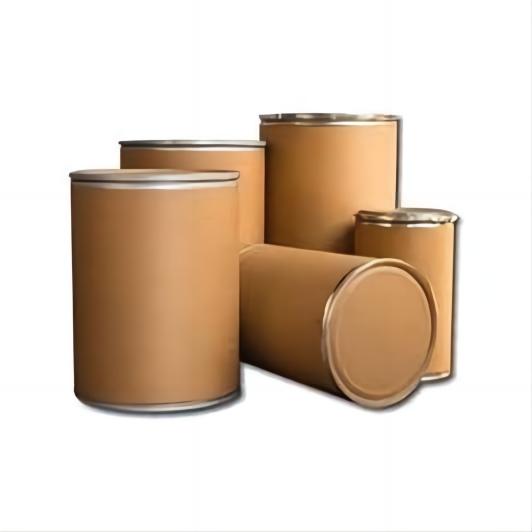 Payment and Delivery Methods
Express
Under 100kg, 3-5Days
Door to door service easy to pick up the goods
By Sea
Over300kg, Around 30 Days
Port to port service professional clearance broker needed
By Air
100kg-1000kg, 5-7Days
Airport to airport service professional clearance broker needed

Organic Burdock Root Extract is certified by USDA and EU organic, BRC, ISO, HALAL, KOSHER and HACCP certificates.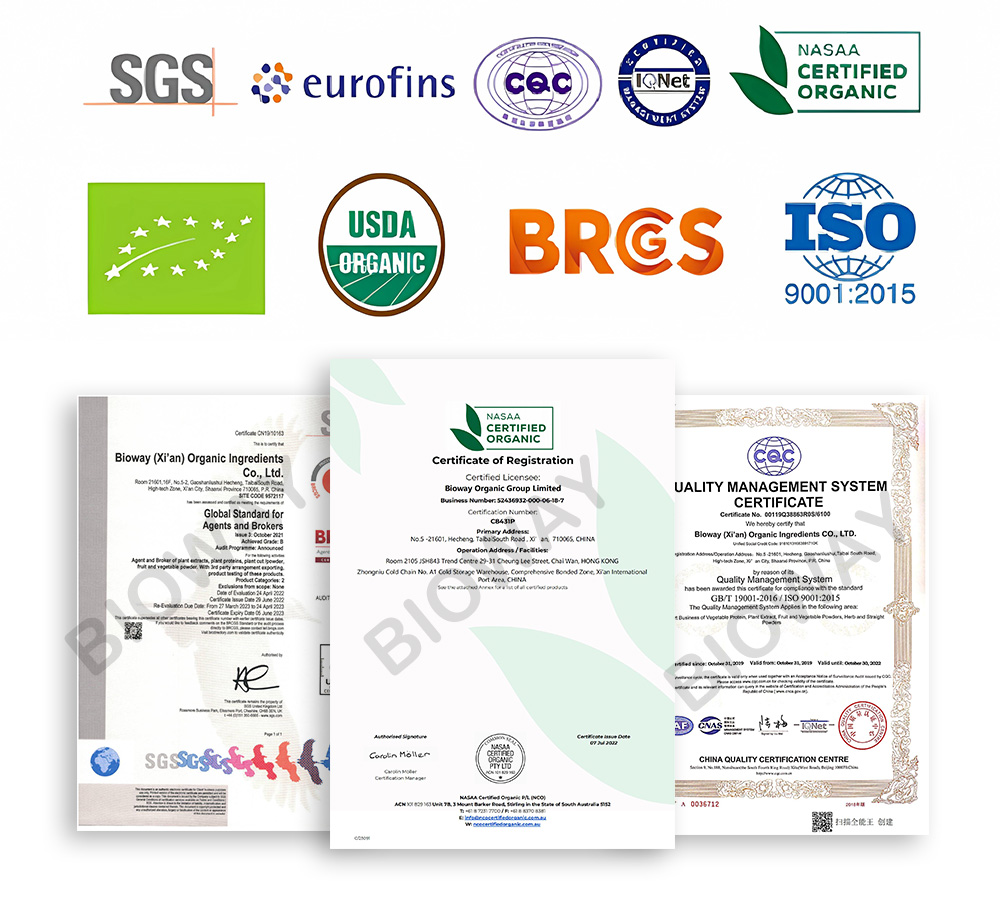 FAQ (Frequently Asked Questions)
How to Identify Organic Burdock Root?
Here are some tips on how to identify Organic Burdock Root:
1. Look for products that state "Organic Burdock Root" on the label. This designation means that the burdock root has been grown without the use of synthetic pesticides or fertilizers.
2. The color of organic burdock root is generally brown and may have a slight curve or bend to it due to its shape. The appearance of organic burdock root may also include small, hair-like fibers on its surface.
3. Check the ingredients list on the label for the inclusion of only burdock root. If other ingredients or fillers are present, it may not be organic.
4. Look for certification by a reputable certification body, such as the USDA or Ecocert, which will verify that the burdock root was grown and processed according to organic standards.
5. Determine the source of the burdock root by researching the supplier or manufacturer. A reputable supplier or manufacturer will provide information about where the burdock root was grown, harvested and processed.
6. Finally, you can use your senses to help identify organic burdock root. It should smell earthy and have a mildly sweet taste when eaten raw or cooked.
---
Previous:
Organic Bupleurum Root Extract
---
Write your message here and send it to us