Organic Bupleurum Root Extract
Product Detail
Product Tags
Organic Bupleurum Root Extract is a natural herbal extract derived from the root of the Bupleurum plant. It has been used in traditional Chinese medicine for centuries to support liver and immune system health, and to help the body adapt to stress. Organic Bupleurum Root Extract contains bioactive compounds called saikosaponins, which have been shown to have anti-inflammatory, antioxidant, and immune-modulating properties. It is often used as an ingredient in supplements and herbal remedies for a variety of health conditions.
Organic Bupleurum grows in China and is cultivated throughout the central and eastern parts of that country. Bupleurum is also found in other parts of Asia and in Europe. Bupleurum is propagated from seed in spring or by root division in autumn and requires well-drained soil and plenty of sun. The root is unearthed in spring and autumn. Distribution mainly in Chinese provinces.
Bupleurum extract is a heat-clearing medicine with a fine brown-yellow powder in appearance. Because Bupleurum contains volatile oils (eugenol, caproic acid, r-undecanoic acid lactone and p-methoxybenzenedione), saikosaponin (sapogenin A) can be used to treat typhoid fever, paratyphoid vaccine, E. coli liquid The fever caused by fermented milk, yeast, etc. has obvious antipyretic effect, so Bupleurum has the effect of relieving fever and cold.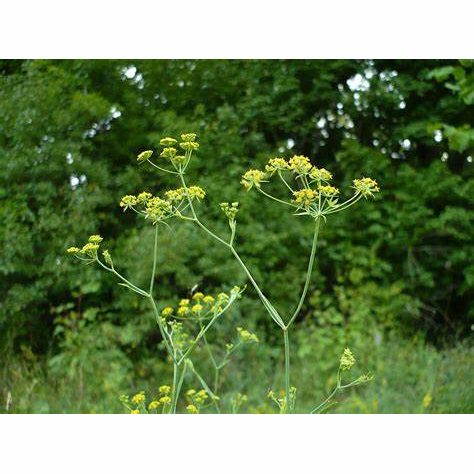 | | | | |
| --- | --- | --- | --- |
| Product Name | Organic Bupleurum Root Extract | Part Used | Root |
| Batch No. | CH-210328 | Manufacturing Date | 2021-03-28 |
| Batch Quantity | 1000KG | Effective Date | 2023-03-27 |
Item
Specification
Test Method
Appearance
Fine Brown  Powder
Visual
Odour
Characteristic
Organoleptic
Taste
Characteristic
Visual
Extract Solvent
Water
Conforms
Drying Method
Spray drying
Conforms
Particle Size
100%Through 80 mesh
80 mesh screen
Loss of Drying
Max. 5%
5g/105℃/2hrs
Ash Content
Max. 5%
2g/525℃/3hrs
Heavy Metals
Max. 10 ppm
AAS
Lead
Max. 1 ppm
AAS
Arsenic
Max. 1 ppm
AAS
Cadmium
Max. 1 ppm
AAS
Mercury
Max. 1 ppm
AAS
Total Plate Count
Max. 10000 cfu/g
CP<2015>
Mold and Yeast
Max. 1000 cfu/g
CP<2015>
E. Coli
Negative/1g
CP<2015>
Package
Inner packing with two layers of plastic bag,outer packing with 25kg Cardboard drum.
Storage
Store in a well-closed container away from moisture and direct sunlight.
Shelf life
2 years if sealed and stored properly.
Intended Applicatons
Nutrition supplement
Sport and health drink
Health care material
Pharmaceuticals
Reference
GB 20371-2016
(EC) No 396/2005 (EC) No1441 2007
(EC)No 1881/2006 (EC)No396/2005
Food Chemicals Codex (FCC8)
(EC)No834/2007 (NOP) 7CFR Part 205
Prepared by: Ms. Ma
Approved by: Mr. Cheng
1. Certified Organic
2. High Quality
3. Sustainable Sourcing
4. Non-GMO
5. Vegan and Gluten-Free
6. Third-Party Tested
7. Versatile: can be used in a variety of forms, including capsules, tinctures, and skincare products.
8. Trusted: The extract is backed by scientific research and is a trusted natural remedy for supporting liver health, immunity, stress management, respiratory health, digestive health, and more.
• Anti-Inflammatory 
• Protected Rat Livers from Chemical Insults  
• Show Potent Heart and Blood Vessel Protective Effects 
• Inhibit the Formation of Lipid Peroxides in the Cardiac Muscle or in the Liver  
• Influence the Function of Enzymes 
• Decrease Blood Coagulation 
• Stimulate the Immunity System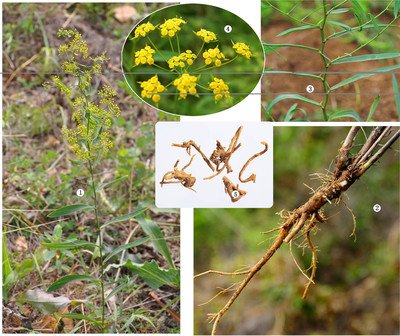 • Applied in foods field.
• Applied in beverages field.
• Applied in cosmetics field.
• Applied in health products field.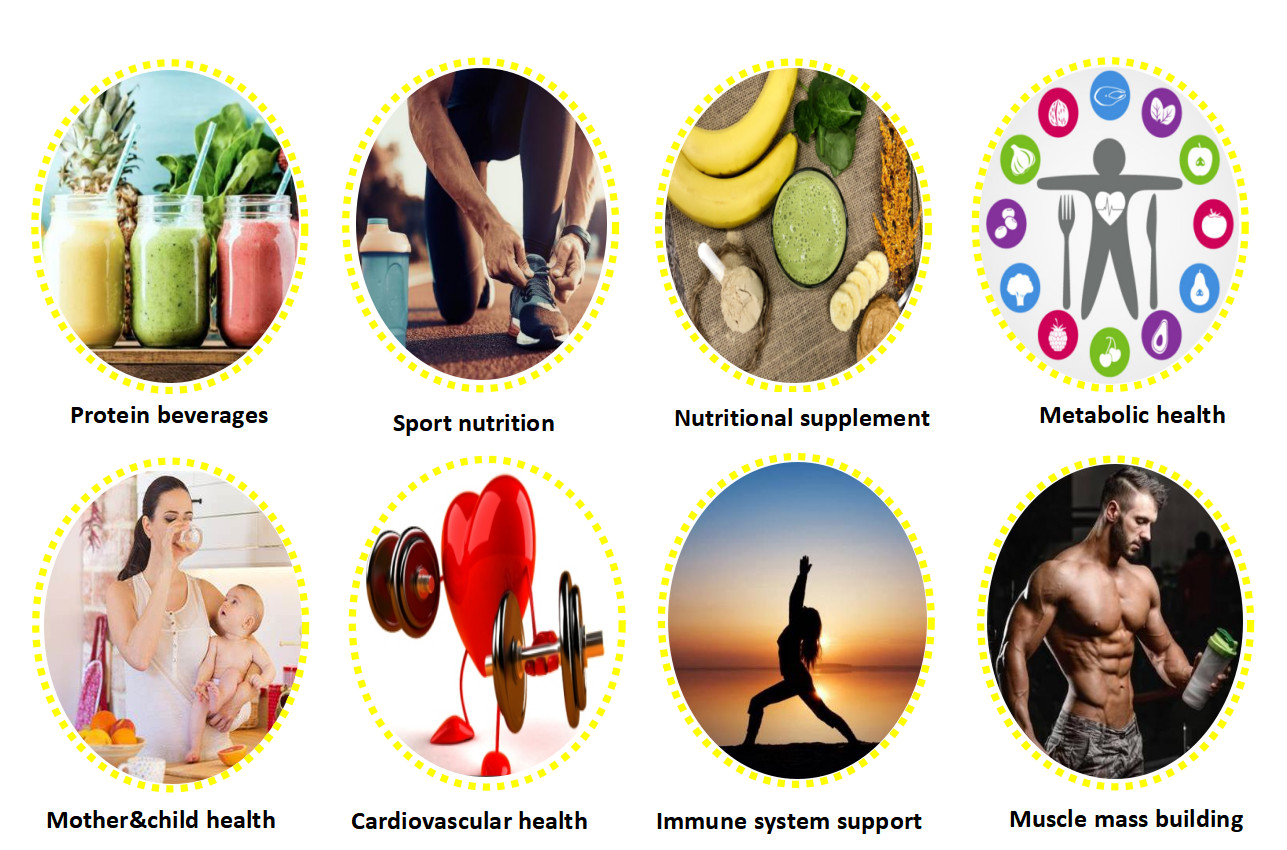 Please refer to below flow chart of Organic Bupleurum Root Extract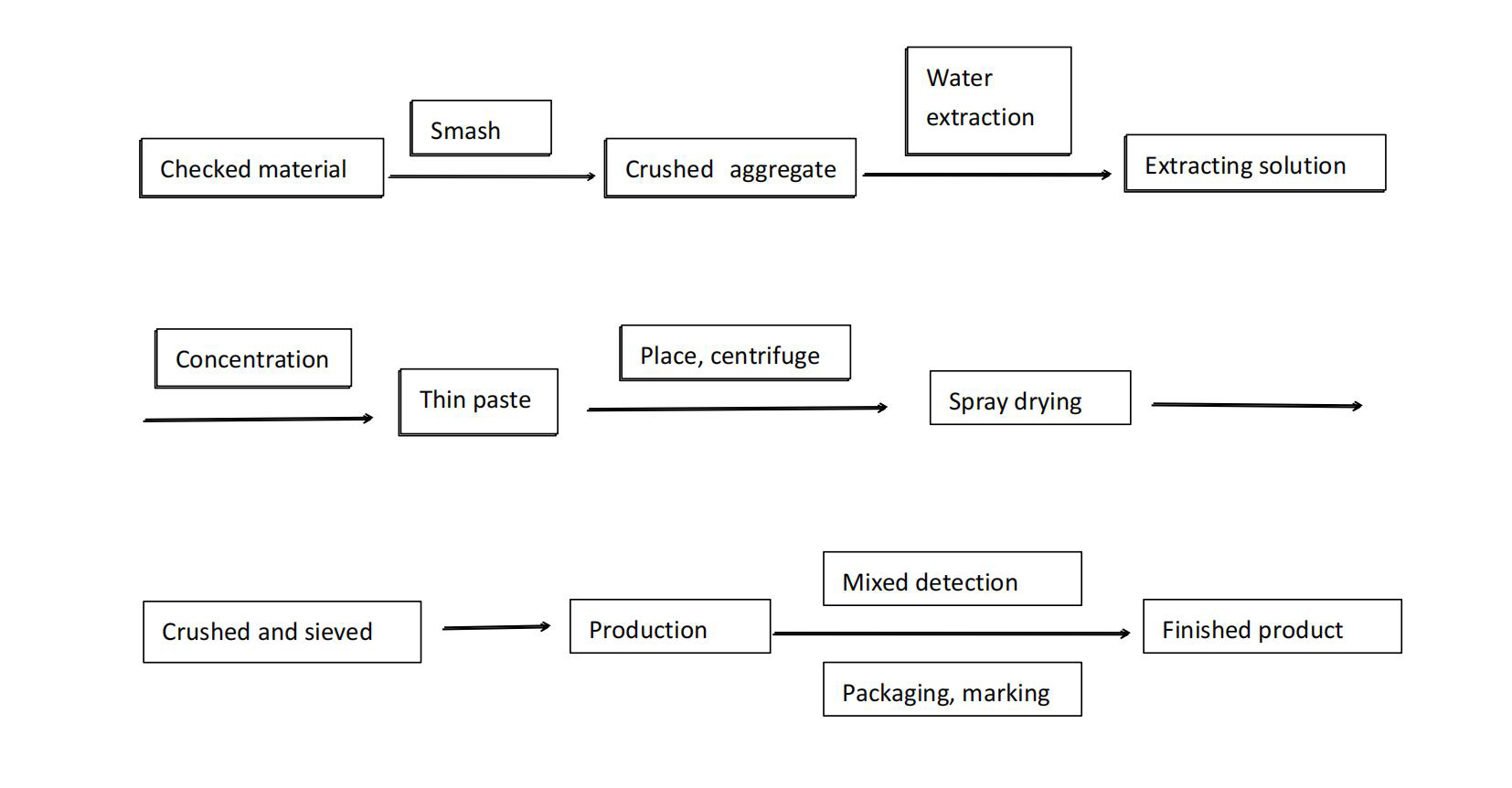 Storage: Keep in a cool, dry, and clean place, Protect from moisture and direct light.
Bulk Package: 25kg/drum.
Lead Time: 7 days after your order.
Shelf Life: 2 years.
Remark: Customized specifications also can be achieved.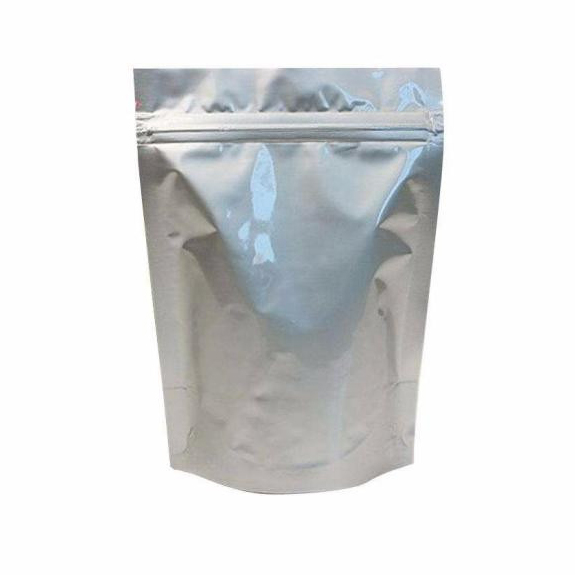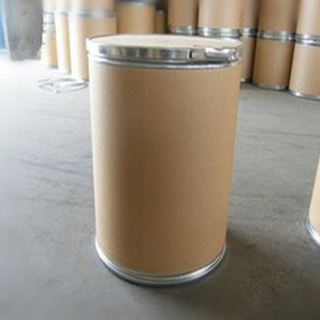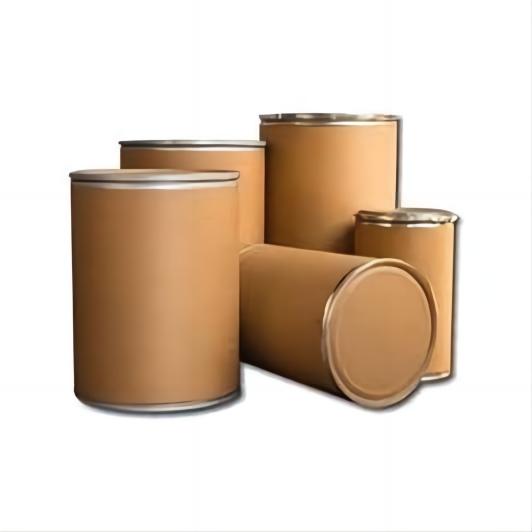 Payment and Delivery Methods
Express
Under 100kg, 3-5Days
Door to door service easy to pick up the goods
By Sea
Over300kg, Around 30 Days
Port to port service professional clearance broker needed
By Air
100kg-1000kg, 5-7Days
Airport to airport service professional clearance broker needed

Organic Bupleurum Root Extract is certified by USDA and EU organic, BRC, ISO, HALAL, KOSHER and HACCP certificates.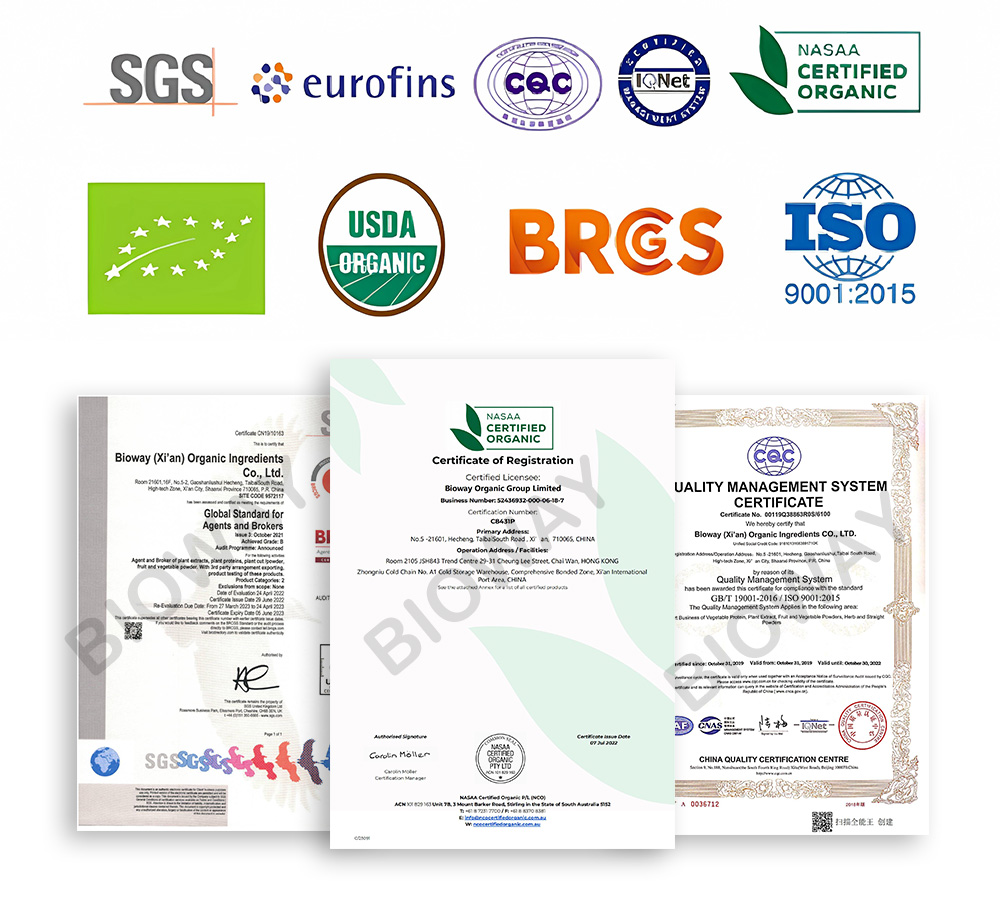 FAQ (Frequently Asked Questions)
How to identify Organic Bupleurum Root Extract?
Here are some tips on how to identify Organic Bupleurum Root Extract:
1.Look for products that specifically state that they contain Organic Bupleurum Root Extract on the label. This will ensure that the product contains the active ingredient you are looking for.
2.The color of Organic Bupleurum Root Extract can vary, but it typically ranges from brown to yellow. Look for products that have a consistent color and texture, and avoid those that appear discolored or have an unusual consistency.
3.Check the ingredients list to confirm that the product contains only Organic Bupleurum Root Extract and does not include any fillers or additives.
4.Look for products that are certified organic by a reputable certification body, such as the USDA or Ecocert. This will ensure that the product has been produced without the use of harmful chemicals or synthetic fertilizers.
5.Choose products from reputable brands that have a good track record in producing high-quality, pure botanical extracts.
6. Finally, make sure to buy from a trusted retailer or supplier to ensure that you are getting a genuine product that has not been adulterated or contaminated.
---
---
Write your message here and send it to us