Organic Marigold Extract Lutein Powder
Product Detail
Product Tags
Organic Marigold Extract Lutein Powder is a dietary supplement made from marigold flowers that contains high levels of lutein, a carotenoid that is important for eye health and has antioxidant properties. Natural Lutein Powder is made from Calendula flowers that are organically grown and processed without the use of any synthetic chemicals or additives.
Natural lutein powder is used as an ingredient in a variety of health and wellness products, including supplements, functional foods and beverages. It's often touted as a natural and safe way to support eye health, boost immune function, and protect against oxidative stress.
Extracting lutein from marigold flowers involves a solvent extraction and purification process that is strictly controlled to minimize any negative impact on the quality and purity of the final product. Natural lutein powder is generally considered safe for most people, although it is important to follow dosage guidelines and consult with a healthcare provider before starting any new dietary supplement regimen.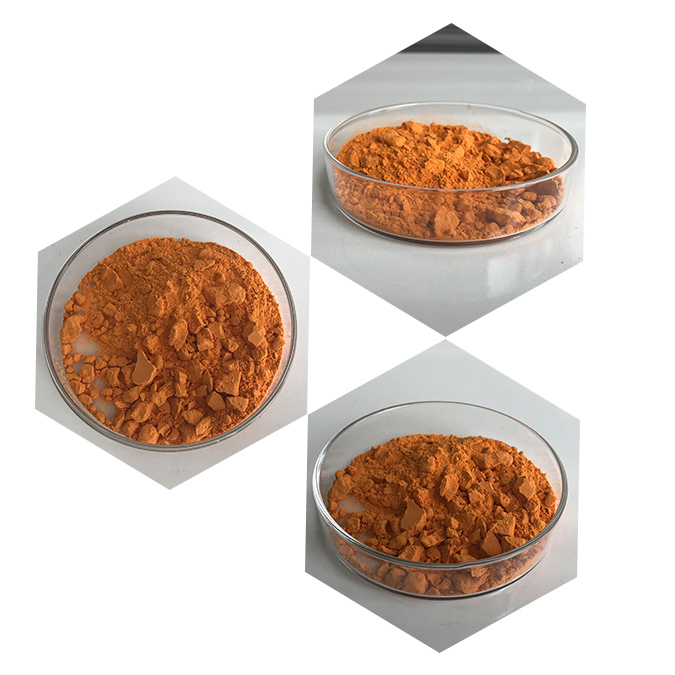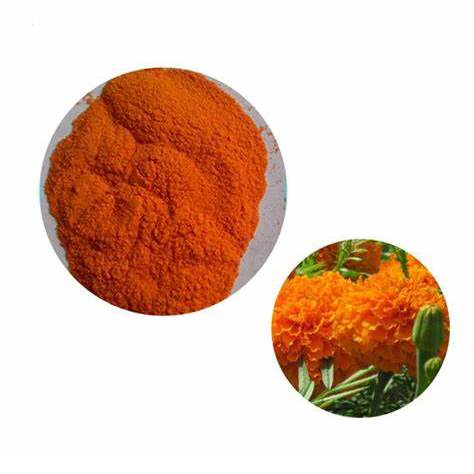 Product Name:
Lutein & Zeaxanthin (Marigold Extract)
Latin Name:
Tagetes erecta L.
Part Used:
Flower
Batch No.:
LUZE210324
Manufacture Date:
Mar. 24, 2021
Quantity:
250KGs
Analysis Date:
Mar. 25, 2021
Expiry Date:
Mar. 23, 2023
ITEMS
METHODS
SPECIFICATIONS
RESULTS
Appearance
Visual
Orange powder
Complies
Odor
Organoleptic
Characteristic
Complies
Taste
Organoleptic
Characteristic
Complies
Lutein content
HPLC
≥ 5.00%
5.25%
Zeaxanthin content
HPLC
≥ 0.50%
0.60%
Loss on drying
3h/105℃
≤ 5.0%
3.31%
Granular size
80 mesh sieve
100%Through 80 mesh sieve
Complies
Residue on Ignition
5h/750℃
≤ 5.0%
0.62%
Extract Solvent
Hexane&Ethanol
Residual solvent
Hexane
GC
≤ 50 ppm
Complies
Ethanol
GC
≤ 500 ppm
Complies
Pesticide
666
GC
≤ 0.1ppm
Complies
DDT
GC
≤ 0.1ppm
Complies
Quintozine
GC
≤ 0.1ppm
Complies
Heavy metals
Colorimetry
≤ 10ppm
Complies
As
AAS
≤ 2ppm
Complies
Pb
AAS
≤ 1ppm
Complies
Cd
AAS
≤ 1ppm
Complies
Hg
AAS
≤ 0.1ppm
Complies
Microbiological control
Total plate count
CP2010
≤ 1000cfu/g
Complies
Yeast & mold
CP2010
≤ 100cfu/g
Complies
Escherichia coli
CP2010
Negative
Complies
Salmonella
CP2010
Negative
Complies
Storage:
Store in cool & dry place, keep away from strong light and heat
Shelf life:
24 months when properly stored
QC
MaJiang
QA
Hehui
• Lutein can lower the risk of age related vision loss, which causes gradual loss of central vision. Age related vision loss or age related macular degeneration (AMD) is caused by steady damage of the retina.
• Lutein probably acts by preventing oxidative damage of the retina cells.
• Lutein can also reduce the risk for artery diseases.
• Lutein also reduces the oxidation of LDL cholesterol thereby reducing the risk of artery clogging.
• Lutein can also reduce the risk of skin cancer and sunburn. Under influence of sunlight, free radicals are formed inside the skin.
Here are some potential applications for Organic Lutein Powder:
• Eye Supplement
• Antioxidant Supplement
• Functional foods
• Beverages
• Pet Supplies
• Cosmetics: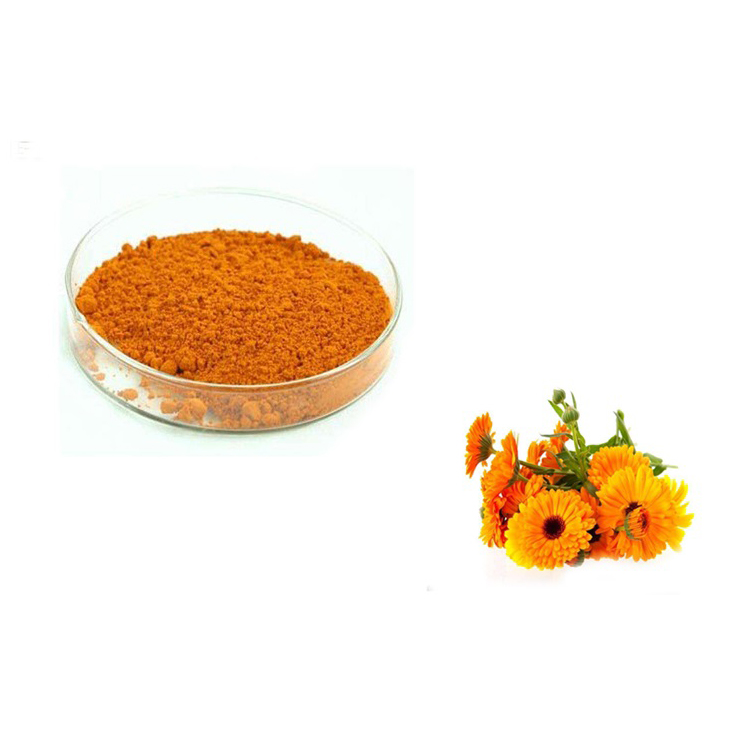 To manufacture Lutein powder in a factory, the marigold flowers are first harvested and dried. The dried flowers are then ground into a fine powder using a milling machine. The powder is then extracted using solvents such as hexane or ethyl acetate to extract the lutein. The extract undergoes purification to remove any impurities and the resulting lutein powder is then packaged and stored under controlled conditions until it is ready to be distributed.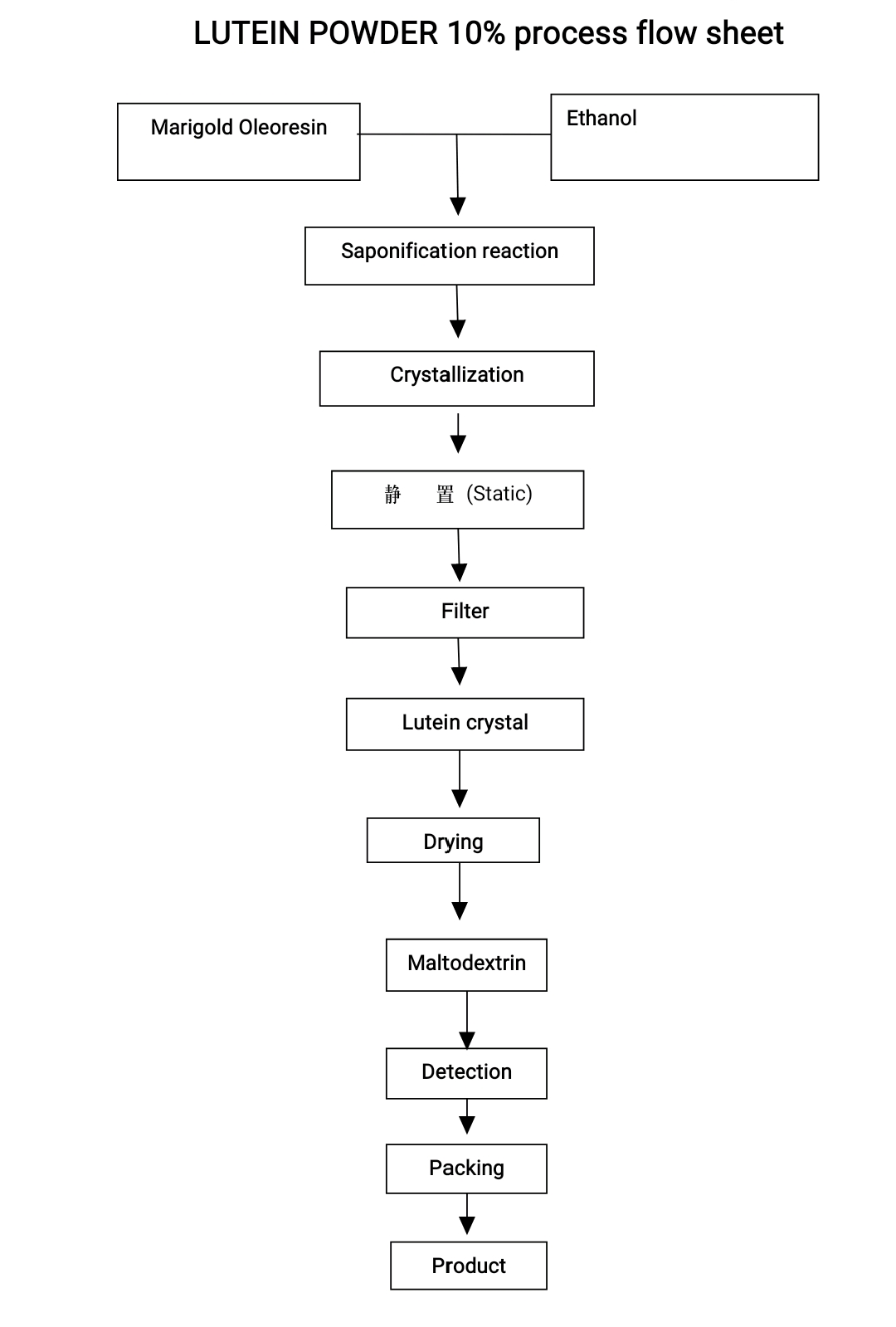 Storage: Keep in a cool, dry, and clean place, Protect from moisture and direct light.
Bulk Package: 25kg/drum.
Lead Time: 7 days after your order.
Shelf Life: 2 years.
Remark: Customized specifications also can be achieved.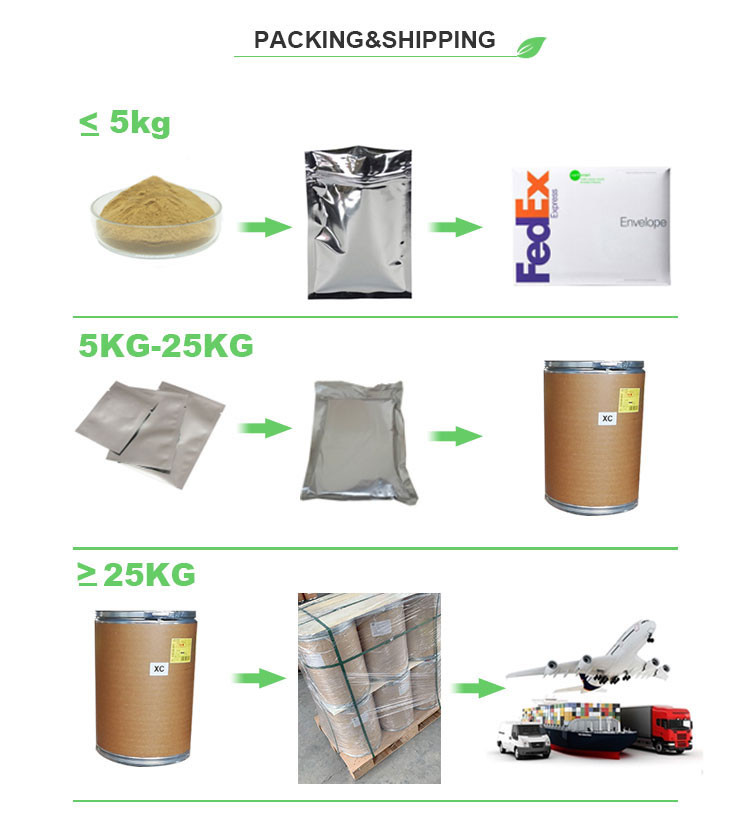 Payment and Delivery Methods
Express
Under 100kg, 3-5Days
Door to door service easy to pick up the goods
By Sea
Over300kg, Around 30 Days
Port to port service professional clearance broker needed
By Air
100kg-1000kg, 5-7Days
Airport to airport service professional clearance broker needed

≥10% Natural Lutein Powder is certified by USDA and EU organic, BRC, ISO, HALAL, KOSHER and HACCP certificates.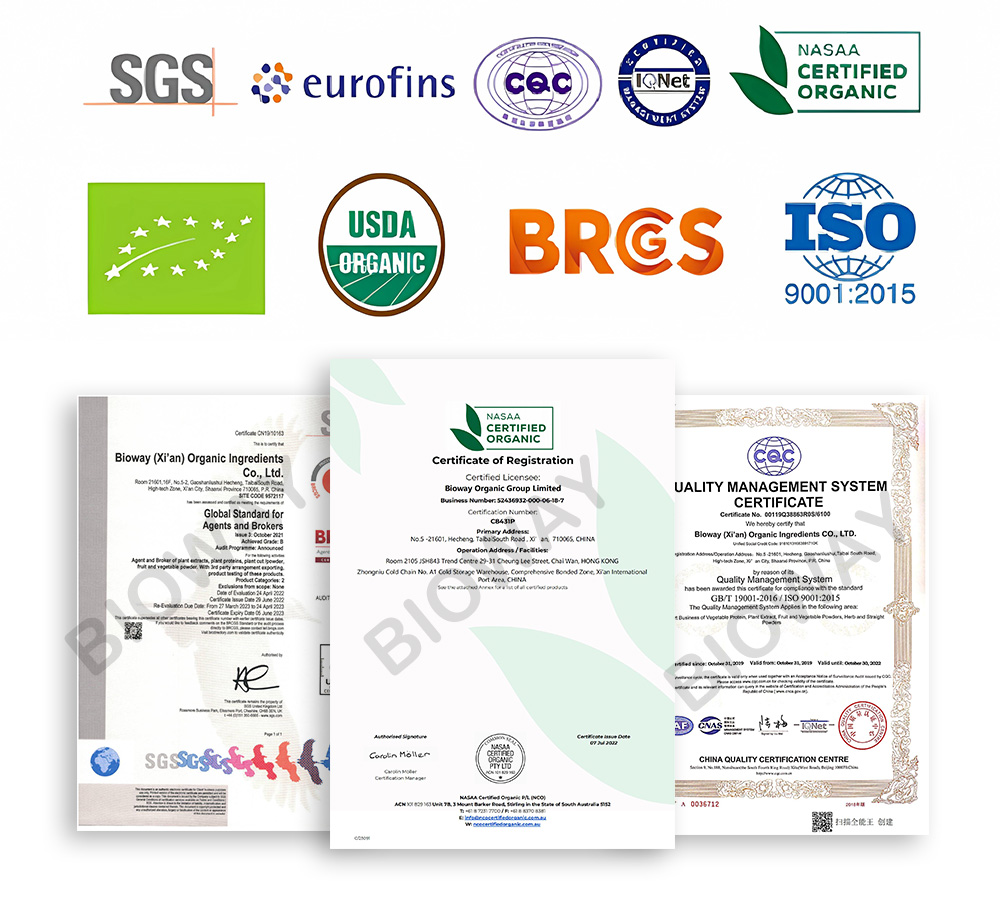 FAQ (Frequently Asked Questions)
Q1: How to purchase natural lutein powder?
When purchasing organic lutein powder made from marigold flowers, look for the following:
Organic certification: Check the label to ensure that the lutein powder is certified organic. This ensures that the marigold flowers used to make the powder were grown without the use of synthetic pesticides, fertilizers, or genetically modified organisms (GMOs).
Extraction method: Look for information about the extraction method used to produce the lutein powder. Solvent-free extraction methods using only water and ethanol are preferred since they don't use harsh chemicals that may affect the quality and purity of the lutein.
Purity level: Ideally, the lutein powder should have a purity level exceeding 90% to ensure that you're getting a concentrated dose of the carotenoid.
Transparency: Check if the manufacturer provides transparency about their production process, testing procedures, and third-party certifications for quality and purity.
Brand reputation: Choose a reputable brand with good customer reviews and ratings. This can give you confidence about the quality of the lutein powder you're purchasing.
---
---
Write your message here and send it to us