Organic Carrot Juice Powder For Eye Health
Product Detail
Product Tags
Organic Carrot Juice Powder is a type of dried powder made from organic carrots that have been juiced and then dehydrated. The powder is a concentrated form of carrot juice that retains many of the nutrients and flavors of fresh carrots. Organic carrot juice powder is typically made by juicing organic carrots, and then removing the water from the juice using a spray drying or freeze drying process. The resulting powder can be used as a natural food colorant, flavoring, or nutritional supplement. Organic carrot juice powder is rich in vitamins, minerals, and antioxidants, particularly carotenoids such as beta-carotene, which gives carrots their orange color and is an important nutrient for eye health. It can be used in a variety of applications, such as smoothies, baked goods, soups, and sauces.

Product Name
Organic Carrot Juice Powder
Origin of country
China
Origin of plant
Daucus carota
Item
Specification
Appearance
fine orange powder
Taste & Odor
Characteristic from original Carrot Juice powder
Moisture,g/100g
≤ 10.0%
Density g/100ml
Bulk: 50-65 g/100ml
Concentration ratio
6:1
Pesticide residual,mg/kg
198 items scanned by SGS or EUROFINS, Complies
with NOP & EU organic standard
AflatoxinB1+B2+G1+G2,ppb
< 10 ppb
BAP
< 50 PPM
Heavy metals (PPM)
Total < 20 PPM
Pb
<2PPM
Cd
<1PPM
As
<1PPM
Hg
<1PPM
Total plate count,cfu/g
< 20,000 cfu/g
Mold&Yeast,cfu/g
<100 cfu/g
Enterobacteria,cfu/g
< 10 cfu/g
Coliforms,cfu/g
< 10 cfu/g
E.coli,cfu/g
Negative
Salmonella,/25g
Negative
Staphylococcus aureus,/25g
Negative
Listeria monocytogenes,/25g
Negative
Conclusion
Complies with EU & NOP organic standard
Storage
Cool, Dry, Dark and Ventilated
Packing
25kg/drum
Shelf life
2 years
Analysis :Ms. Ma
Director : Mr. Cheng
| | |
| --- | --- |
| PRODUCT NAME | Organic Carrot Powder |
| INGREDIENTS | Specifications (g/100g) |
| TOTAL CALORIES(KCAL) | 41 Kcal |
| TOTAL CARBOHYDRATES | 9.60 g |
| FAT | 0.24 g |
| PROTEIN | 0.93 g |
| Vitamin A | 0.835 mg |
| Vitamin B | 1.537 mg |
| Vitamin C | 5.90 mg |
| Vitamin E | 0.66 mg |
| Vitamin K | 0.013 mg |
| BETA-CAROTENE | 8.285 mg |
| LUTEIN ZEAXANTHIN | 0.256 mg |
| SODIUM | 69 mg |
| CALCIUM | 33 mg |
| MANGANESE | 12 mg |
| MAGNESIUM | 0.143 mg |
| PHOSPHORUS | 35 mg |
| POTASSIUM | 320 mg |
| IRON | 0.30 mg |
| ZINC | 0.24 mg |
• Processed from Certified Organic Carrot by AD;
• GMO free & Allergen free;
• Low Pesticides, Low environmental impact;
• Especially rich in carbohydrates, proteins, beta-carotene
• Nutrients, Vitamins & mineral rich;
• Does not cause stomach discomfort, water soluble
• Vegan & Vegetarian friendly;
• Easy digestion & absorption.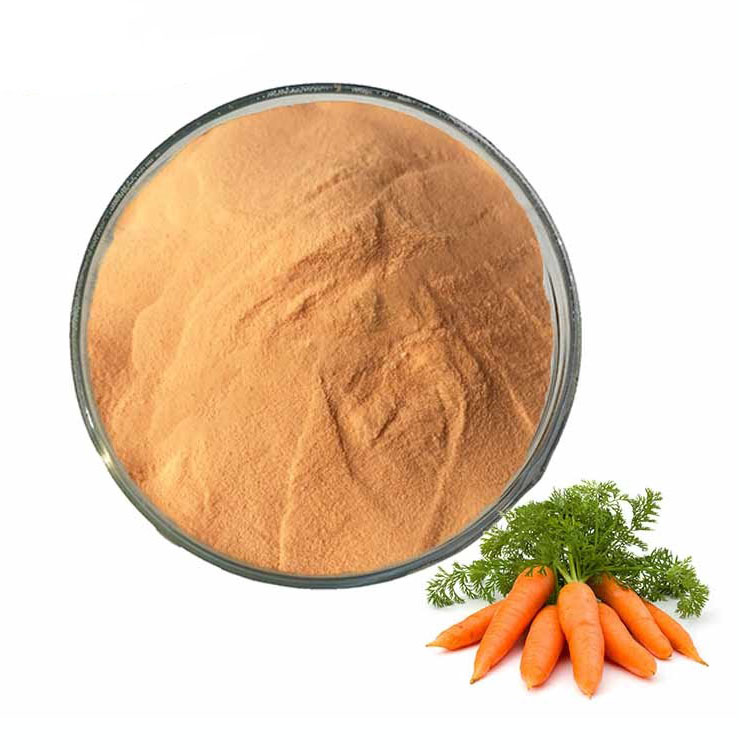 • Health benefits: immune system support, metabolic health,
• Boosts appetite, supports digestive system
• Contains high concentration of Antioxidant, prevents aging;
• Healthy skin & healthy lifestyle;
• Liver eyesight, detoxification of organs;
• Contains high concentration of Vitamin A, Beta- carotene and Lutein Zeaxanthin which improves eye vision, particularly night vision;
• Improvement of aerobic performance, provides energy;
• Can be applied as nutritional smoothies, beverages, cocktails, snacks, cake;
• Supports Healthy diet, helps to keep fit;
• Vegan & Vegetarian food.
Production Details (Flow Chart)
Once the raw material (NON-GMO, organically grown fresh Carrots (root)) arrives to the factory, it is tested according to the requirements, impure and unfit materials are removed. After cleaning process finished successfully material is sterilized with the water, dumped and sized. Next product is dried in appropriate temperature, then graded into powder while all foreign bodies are removed from the powder. Finally the ready product is packed and inspected according to nonconforming product processing. Eventually, making sure about the products' quality it's sent to warehouse and transported to the destination.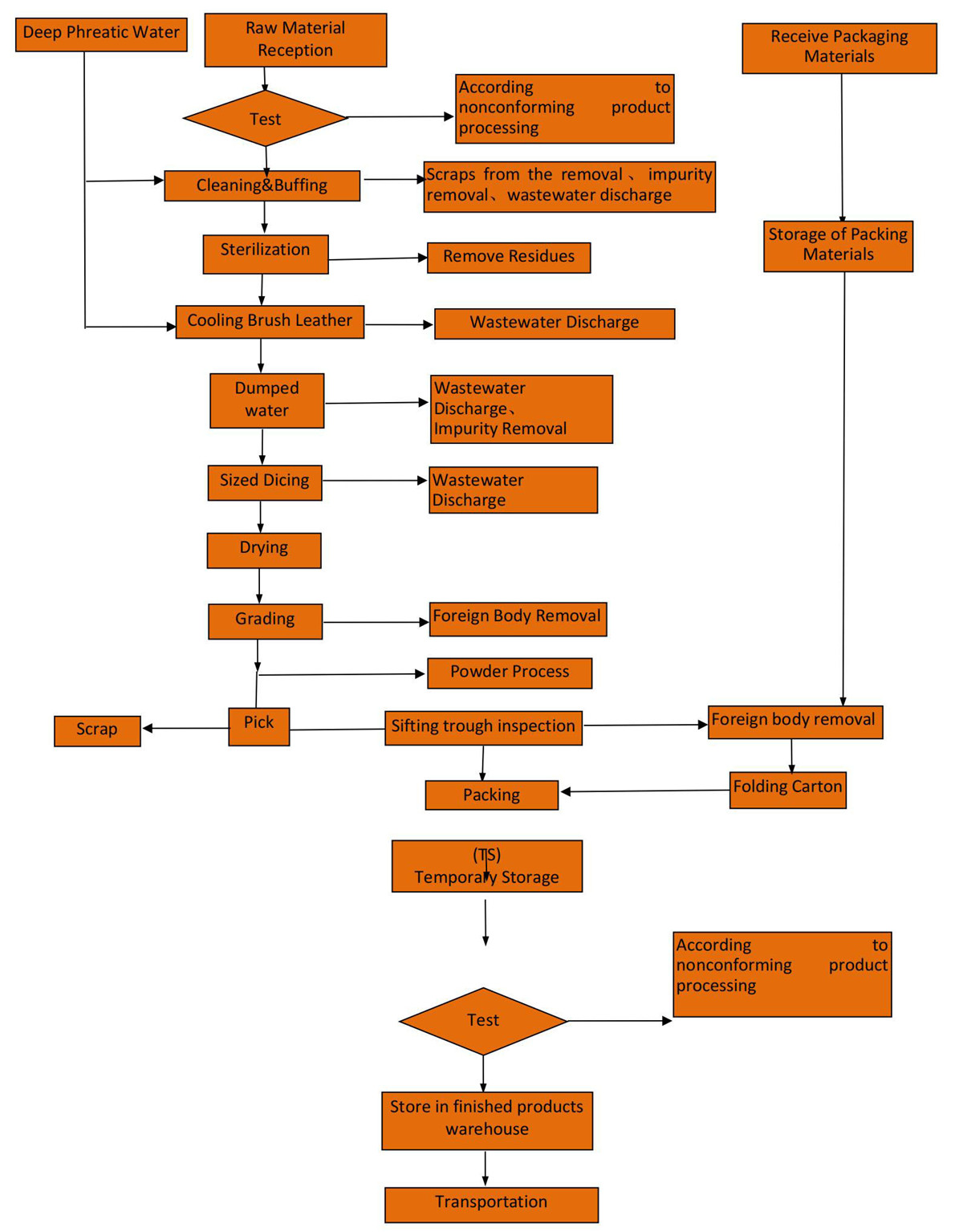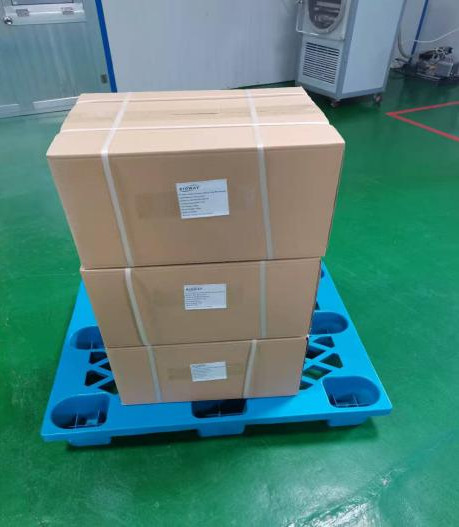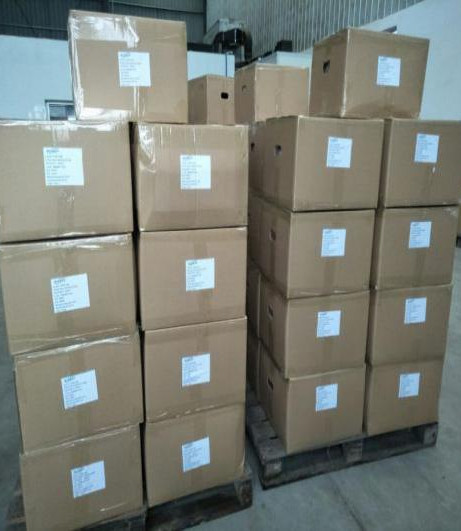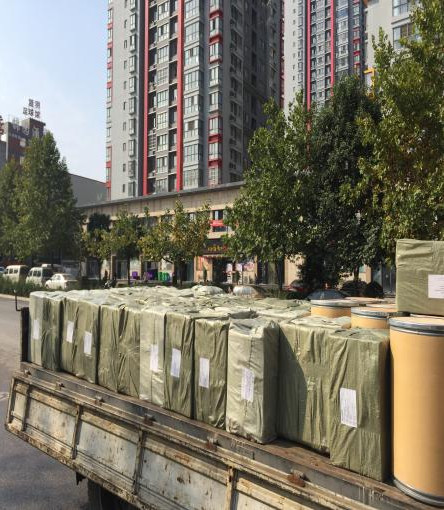 Payment and Delivery Methods
Express
Under 100kg, 3-5Days
Door to door service easy to pick up the goods
By Sea
Over300kg, Around 30 Days
Port to port service professional clearance broker needed
By Air
100kg-1000kg, 5-7Days
Airport to airport service professional clearance broker needed

Organic Carrot Juice Powder is certified by USDA and EU organic certificate, BRC certificate, ISO certificate, HALAL certificate, KOSHER certificate.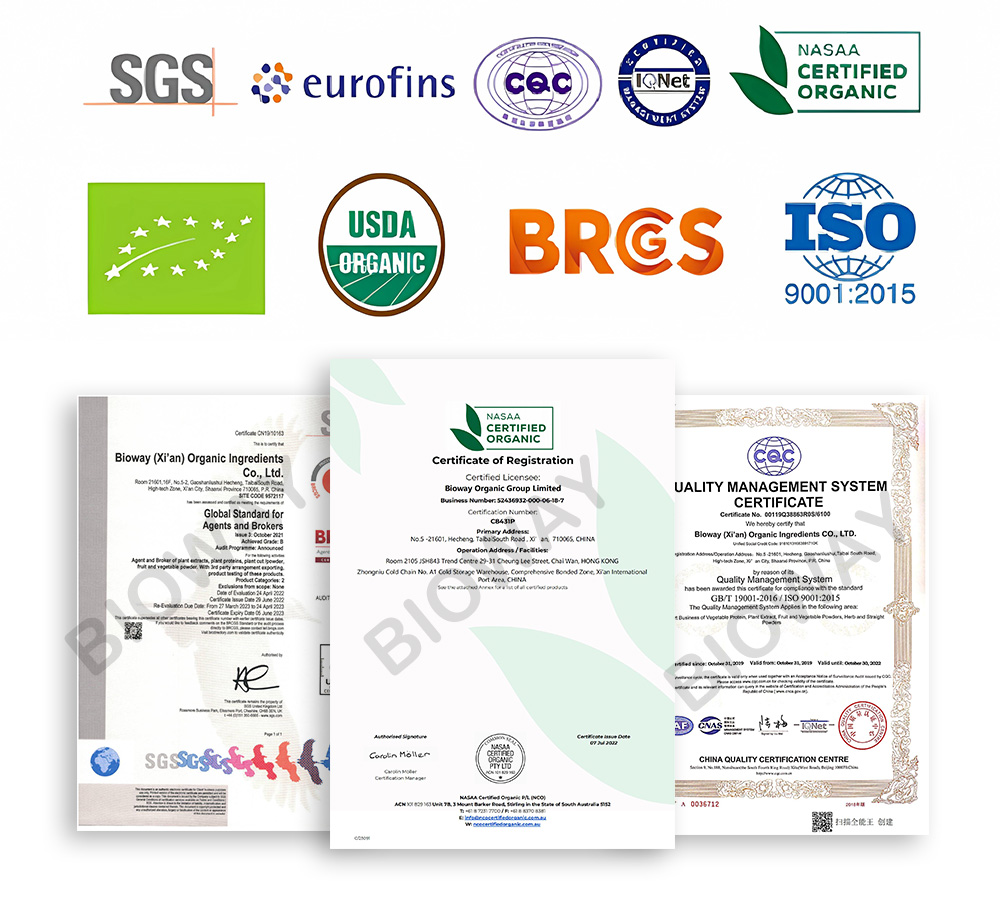 FAQ (Frequently Asked Questions)
Organic carrot juice concentrate, on the other hand, is a thick, syrupy liquid made from organic carrots that are then juiced and then concentrated into a concentrated form. It has a higher concentration of sugar and a stronger flavor than organic carrot juice. Organic carrot juice concentrate is commonly used as a sweetener or flavoring agent in food and beverages, especially juices and smoothies.
Organic carrot juice concentrate is a good source of vitamins and minerals, especially vitamin A and potassium. However, it is less nutrient dense than organic carrot juice powder because some nutrients are lost during the concentration process. Also, due to its high sugar content, it may not be suitable for diabetics or those watching their sugar intake.
Overall, organic carrot juice powder and organic carrot juice concentrate have different uses and nutritional content. Organic carrot juice powder is a better choice as a nutritional supplement, while organic carrot juice concentrate is better as a sweetener or flavoring agent.
---
Previous:
Air-Dried Organic Broccoli Powder
---
Write your message here and send it to us