Organic Gojiberry Juice Powder
Product Detail
Product Tags
Organic Gojiberry Juice Powder is a product made from the dried juice of organic goji berries. Goji berries, also known as wolfberries, are a fruit that has been used in Chinese medicine for centuries. The berries are rich in nutrients such as vitamin C, vitamin A, iron, and antioxidants. The juice powder is made by extracting the juice from the berries and then dehydrating it into a powder form. Organic Gojiberry Juice Powder can be used as a dietary supplement and added to smoothies, juices, and other recipes for a nutritional boost. It is also believed to have potential health benefits, including improved immune function and increased energy levels.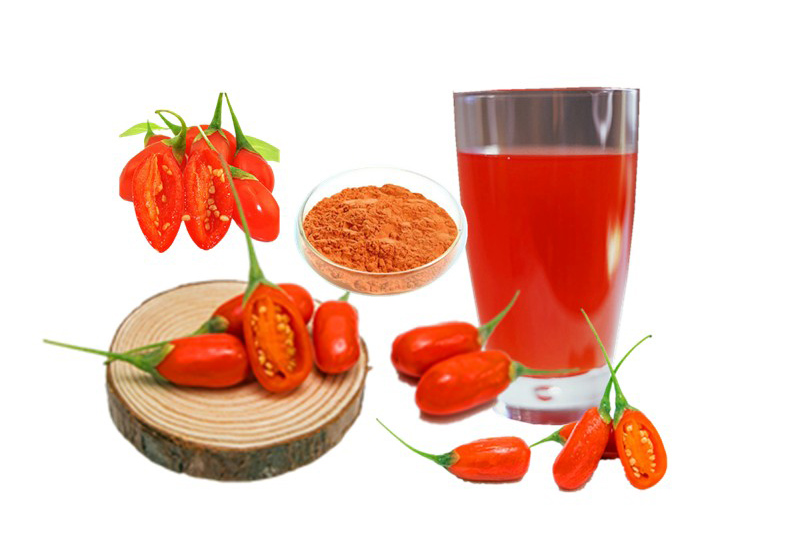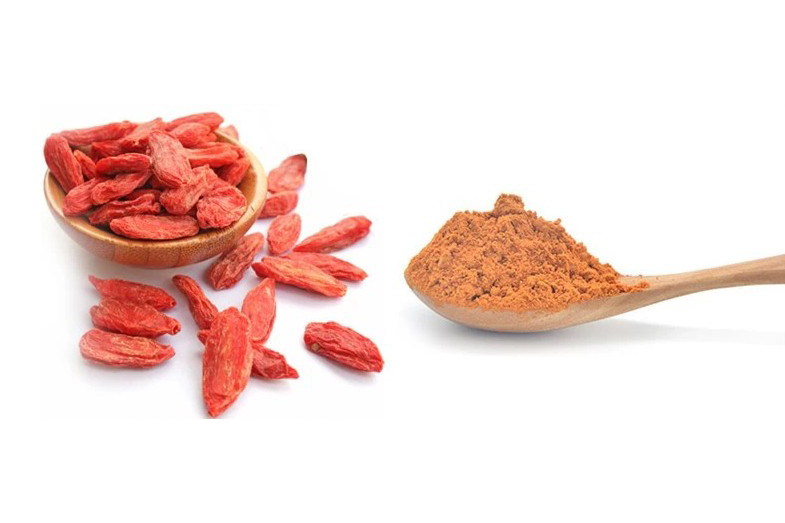 | | |
| --- | --- |
| Product | Organic Gojiberry Juice Powder |
| Part Used | Fresh berry |
| Place of Origin | China |
Test Item
Specifications
Test Method
Character
Light orange fine powder
Visible
Smell
Characteristic of original berry
Organ
Impurity
No visible impurity
Visible
Moisture
≤5%
GB 5009.3-2016 (I)
Ash
≤5%
GB 5009.4-2016 (I)
Ochratoxin(μg/kg)
Not be detected
GB 5009.96-2016 (I)
Aflatoxins(μg/kg)
Not be detected
GB 5009.22-2016 (III)
Pesticides(mg/kg)
Not detected for 203 items
BS EN 15662:2008
Test Item
Specifications
Test Method
Total Heavy Metals
≤5ppm
GB/T 5009.12-2013
Lead
≤1ppm
GB/T 5009.12-2017
Arsenic
≤1ppm
GB/T 5009.11-2014
Mercury
≤0.5ppm
GB/T 5009.17-2014
Cadmium
≤1ppm
GB/T 5009.15-2014
Test Item
Specifications
Test Method
Total Plate Count
≤10000CFU/g
GB 4789.2-2016 (I)
Yeast & Molds
≤1000CFU/g
GB 4789.15-2016(I)
Salmonella
Not be detected/25g
GB 4789.4-2016
E. Coli
Not be detected/25g
GB 4789.38-2012 (II)
Storage
Store in a well-closed container Away from moisture
Allergen
Free
Package
Specification: 25kg/bag
Inner packing: Food grade two PE plastic-bags
Outer packing: paper-drums
Shelf Life
2years
Reference
(EC) No 396/2005 (EC) No1441 2007
(EC)No 1881/2006 (EC)No396/2005
Food Chemicals Codex (FCC8)
(EC)No834/2007 (NOP) 7CFR Part 205
Prepared by: Ms Ma
Approved by: Mr Cheng
| | |
| --- | --- |
| Ingredients | Specifications (g/100g) |
| Total Carbohydrates | 58.96 |
| Protein | 4.32 |
| Saccharides | 20.62 |
| Fatty Acid | 6.88 |
| Dietary Fiber | 9.22 |
| Vitamin C | 9.0 |
| Vitamin B2 | 0.04 |
| Folic Acid | 32 |
| Total Calories | 2025KJ |
| Sodium | 7 |
1.Organic Gojiberry Juice Powder is a high-quality health product.
2.It is made using Goji Berry juice processed through AD technology.
3.The product is free from GMOs and allergens.
4.It has low levels of pesticides and environmental impact.
5.It is easy to digest and absorb.
6.The powder is water-soluble and can be added to drinks and recipes.
7.It is rich in essential vitamins, minerals, and nutrients.
8.It strengthens the immune system and promotes healthy skin and eyes.
9.It offers anti-inflammatory and anti-aging effects.
10. The product is suitable for vegans and vegetarians.
1.Add Organic Gojiberry Juice Powder to your smoothies for a nutritious boost.
2.Mix it into your favorite juice or tea for a delicious drink.
3.Use it as an ingredient in baking recipes like muffins or cakes.
4.Sprinkle the powder on top of your yogurt or oatmeal for added flavor and nutrition.
5.Make a refreshing goji berry juice by mixing the powder with water and honey.
6.Add it to your post-workout shakes to replenish your body with essential nutrients.
7.Boost the nutrition of your homemade energy bars or snacks with goji berry powder.
8.Use it as a natural supplement to support overall health and wellness.
9.Incorporate it into your daily diet for a convenient and easy way to add more nutrition.
10. Enjoy the many health benefits of organic goji berry juice powder in a variety of ways.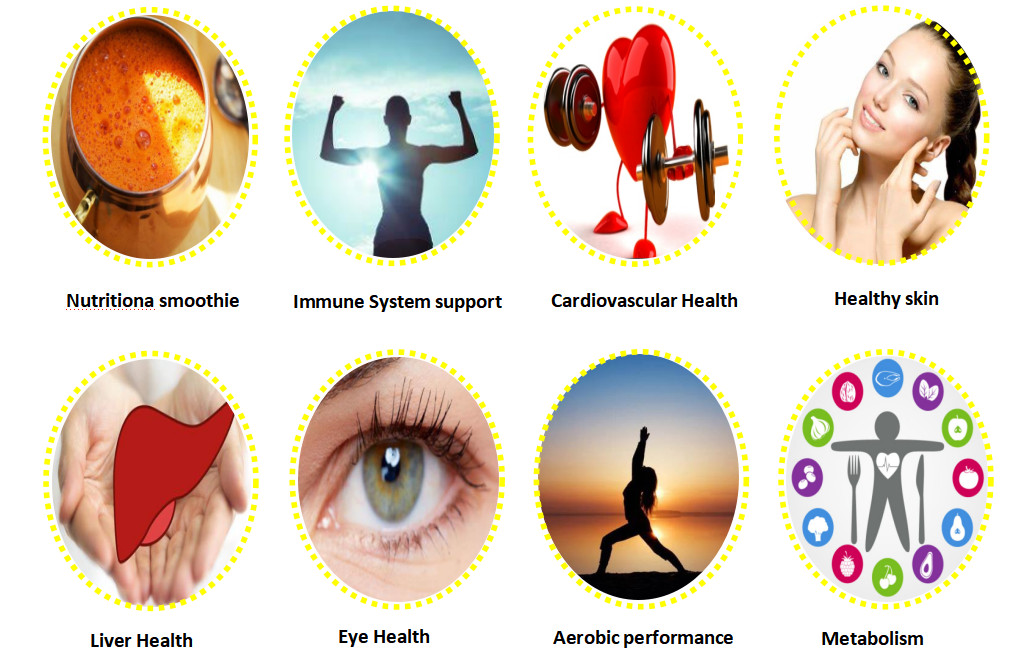 Production Details (Flow Chart)
Once the raw material (NON-GMO, organically grown fresh Gojiberry) arrives to the factory, it is tested according to the requirements, impure and unfit materials are removed. After cleaning process finished successfully Gojiberry is squeezed to acquire its juice, which is next concentrated by cryoconcentration, 15% Maltodextrin and spray drying. Next product is dried in appropriate temperature, then graded into powder while all foreign bodies are removed from the powder. After the concentration dry powder Gojiberry crushed and sieved. Finally the ready product is packed and inspected according to nonconforming product processing. Eventually, making sure about the products' quality it's sent to warehouse and transported to the destination.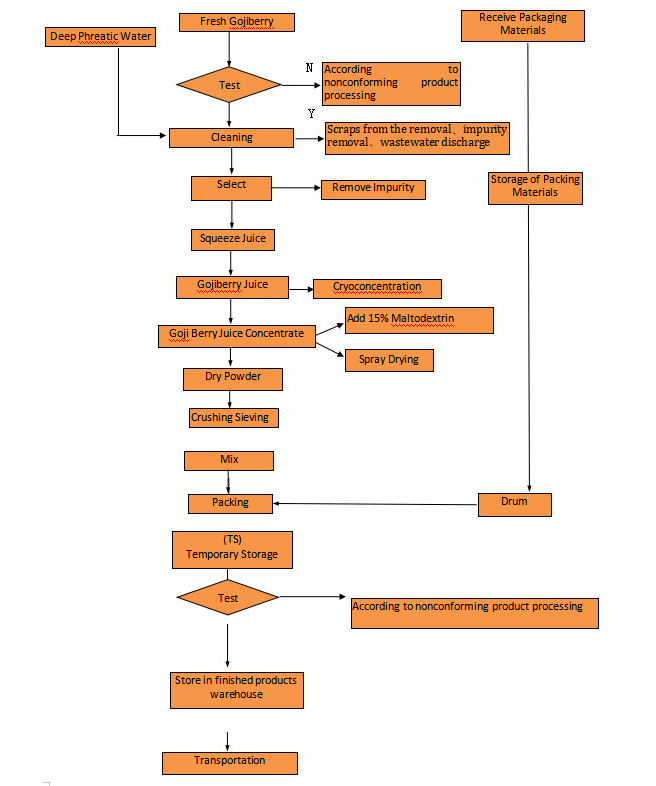 No matter for sea shipment, air shipment, we packed the products so well that you will never have any concern about the delivery process. We do everything we can do to make sure you receive the products in hand in good condition.
Storage: Keep in a cool, dry, and clean place, Protect from moisture and direct light.
Bulk Package: 25kg/drum.
Lead Time: 7 days after your order.
Shelf Life: 2 years.
Remark: Customized specifications also can be achieved.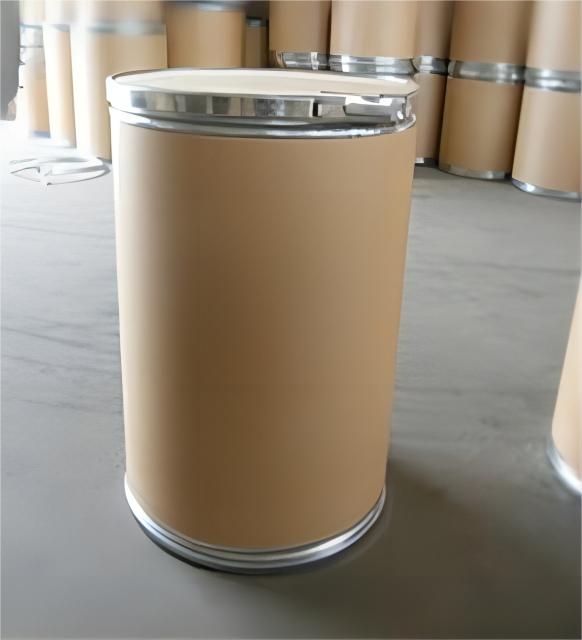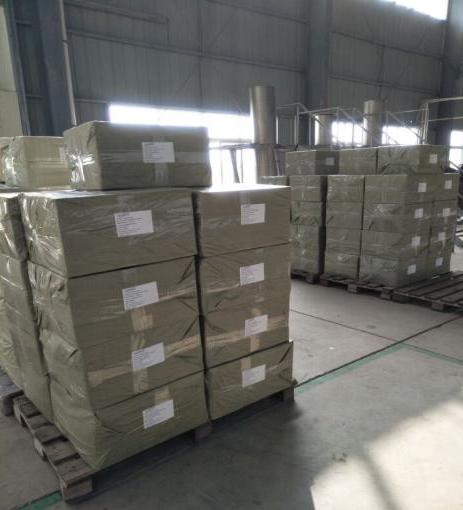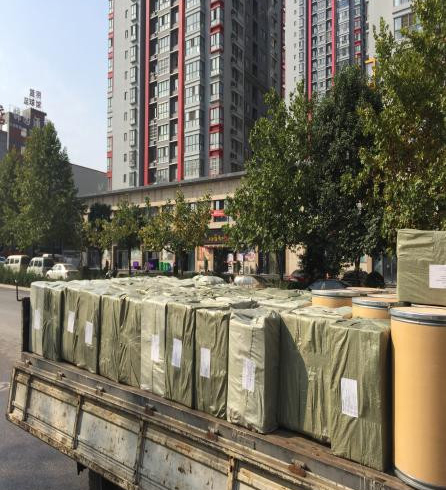 Payment and Delivery Methods
Express
Under 100kg, 3-5Days
Door to door service easy to pick up the goods
By Sea
Over300kg, Around 30 Days
Port to port service professional clearance broker needed
By Air
100kg-1000kg, 5-7Days
Airport to airport service professional clearance broker needed

Organic Gojiberry Juice Powder is certified by USDA and EU organic certificate, BRC certificate, ISO certificate, HALAL certificate, KOSHER certificate.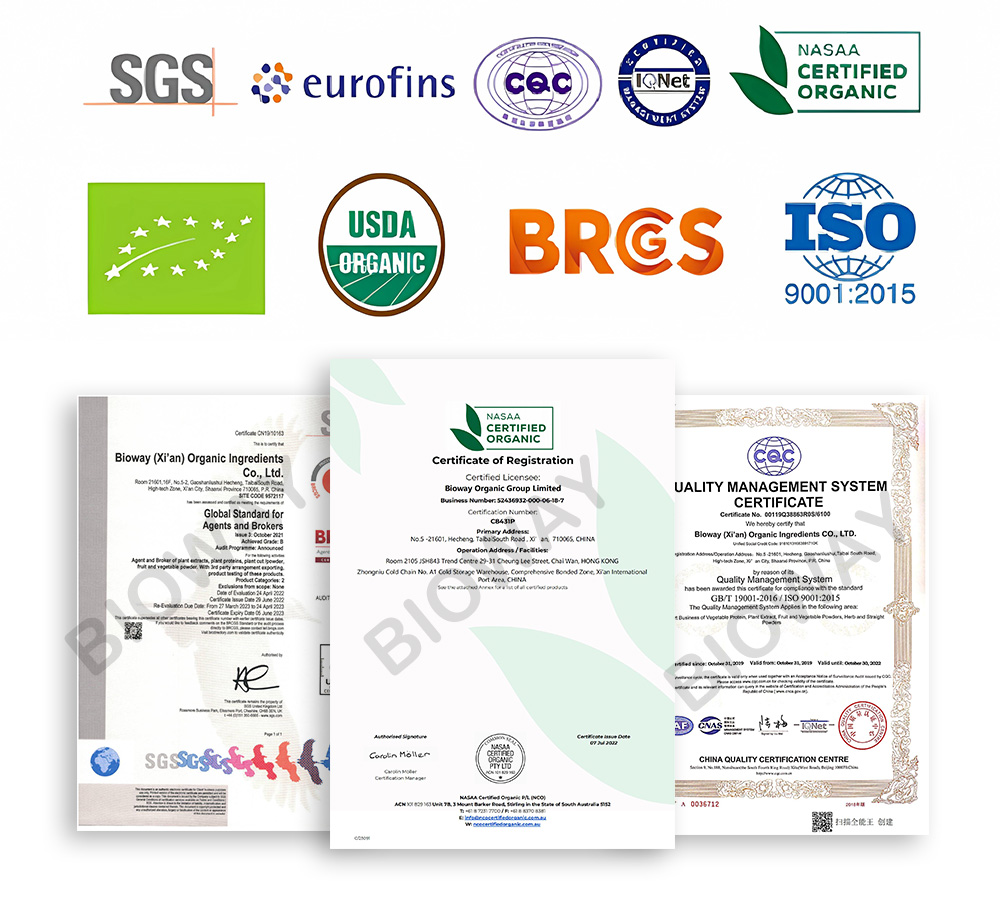 FAQ (Frequently Asked Questions)
Red goji berries are more commonly known and readily available in most markets, while black goji berries are less common and have a slightly different taste and nutritional profile. Black goji berries are slightly sweeter, have higher levels of antioxidants, and are said to promote healthy eyesight and improve liver function. However, both varieties are high in nutrients and can be beneficial to overall health.
---
Previous:
Organic Echinacea Extract By 10:1 Ratio
Next:
Organic Kale Powder
---
Write your message here and send it to us