Organic Sea Buckthorn Juice Powder
Product Detail
Product Tags
Organic Sea Buckthorn Juice Powder is a product made from the juice of sea buckthorn berries that have been dried and then processed into a powder. Sea buckthorn, with Latin Name Hippophae rhamnoides, is also commonly known as seaberry, sandthorn, or sallowthorn and is a plant that is native to Asia and Europe and has been used for thousands of years for its health-promoting properties. It is rich in vitamins, minerals, antioxidants, and other beneficial compounds such as flavonoids and carotenoids.
Organic Sea Buckthorn Juice Powder is a convenient way to incorporate the health benefits of sea buckthorn into your daily diet. It can be added to smoothies, juices, or other beverages, or used as an ingredient in recipes such as energy bars or baked goods. Its potential benefits include supporting immune function, promoting healthy skin, and aiding in digestion. It is also vegan, gluten-free, and non-GMO, making it a suitable option for a variety of dietary needs.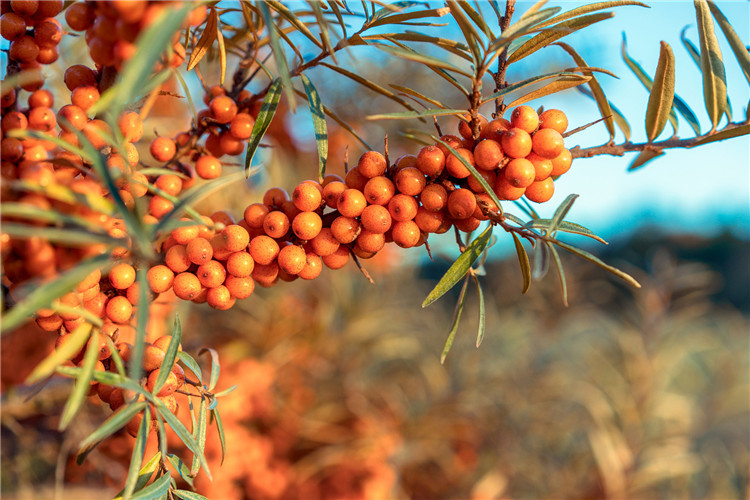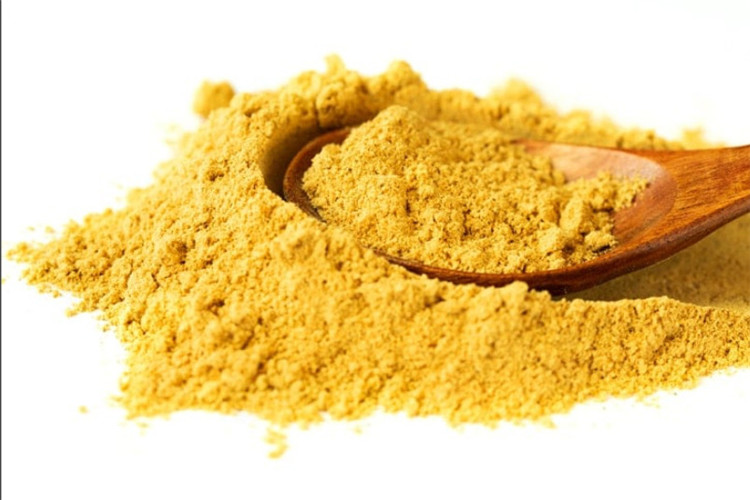 | | |
| --- | --- |
| Product | Organic Sea Buckthorn juice powder |
| Part Used | Fruit |
| Place of Origin | China |
Test Item
Specifications
Test Method
Character
Light Yellow powder
Visible
Smell
Characteristic with original plantflavor
Organ
Impurity
No visible impurity
Visible
Moisture
≤5%
GB 5009.3-2016 (I)
Ash
≤5%
GB 5009.4-2016 (I)
Heavy metals
≤2ppm
GB4789.3-2010
Ochratoxin(μg/kg)
Not be detected
GB 5009.96-2016 (I)
Aflatoxins(μg/kg)
Not be detected
GB 5009.22-2016 (III)
Pesticides(mg/kg)
Not be detected
BS EN 15662:2008
Heavy metals
≤2ppm
GB/T 5009
Lead
≤1ppm
GB/T 5009.12-2017
Arsenic
≤1ppm
GB/T 5009.11-2014
Mercury
≤0.5ppm
GB/T 5009.17-2014
Cadmium
≤1ppm
GB/T 5009.15-2014
Total Plate Count
≤5000CFU/g
GB 4789.2-2016 (I)
Yeast & Molds
≤100CFU/g
GB 4789.15-2016(I)
Salmonella
Not be detected/25g
GB 4789.4-2016
E. Coli
Not be detected/25g
GB 4789.38-2012 (II)
Storage
Store in a well-closed container Away from moisture
Allergen
Free
Package
Specification: 25kg/bag
inner packing: Food grade two PE plastic-bags
outer packing: paper-drums
Shelf Life
2years
Reference
(EC) No 396/2005 (EC) No1441 2007
(EC)No 1881/2006 (EC)No396/2005
Food Chemicals Codex (FCC8)
(EC)No834/2007 (NOP)7CFR Part 205
Prepared by: Fei Ma
Approved by: Mr. Cheng
| | |
| --- | --- |
| Ingredients | Specifications (g/100g) |
| Calories | 119KJ |
| Total Carbohydrates | 24.7 |
| Protein | 0.9 |
| Fats | 1.8 |
| Dietary Fiber | 0.8 |
| Vitamin A | 640 ug |
| Vitamin C | 204 mg |
| Vitamin B1 | 0.05 mg |
| Vitamin B2 | 0.21 mg |
| Vitamin B3 | 0.4 mg |
| Vitamin E | 0.01 mg |
| Retinol | 71 ug |
| Carotene | 0.8 ug |
| Na (Sodium) | 28 mg |
| Li (Lithium) | 359 mg |
| Mg (Magnesium) | 33 mg |
| Ca (Calcium) | 104 mg |
- High in antioxidants and vitamins: Sea buckthorn is packed with antioxidants and vitamins, including vitamin C, vitamin E, and beta-carotene.
- Promotes healthy skin: Sea buckthorn has been found to benefit the skin by helping to reduce inflammation, promoting collagen production, and reducing the appearance of wrinkles and fine lines.
- Supports the immune system: The vitamins and antioxidants in sea buckthorn can help to boost the immune system and protect against infections and diseases.
- May aid in weight management: Studies have suggested that sea buckthorn may help to promote weight loss and prevent obesity.
- May benefit heart health: Sea buckthorn has been found to help lower cholesterol levels and reduce the risk of heart disease.
- Organic and natural: Organic sea buckthorn juice powder is made from natural and organic sources, making it a healthy and environmentally friendly choice.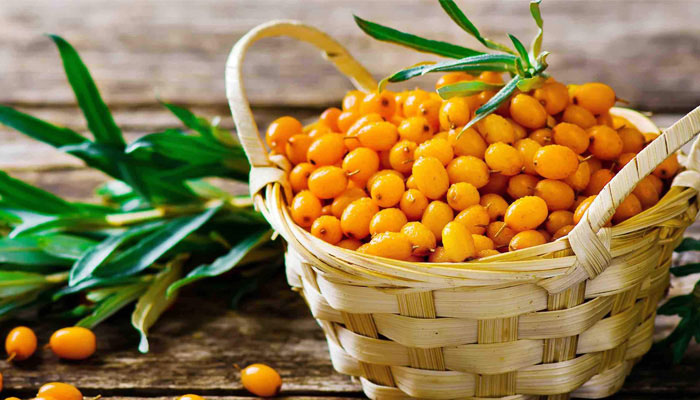 Here are some of the product applications for Organic Sea Buckthorn Juice Powder:
1.Dietary Supplements: Organic Sea Buckthorn Juice Powder is rich in vitamins, minerals, and antioxidants, making it an ideal dietary supplement.
2.Beverages: Organic Sea Buckthorn Juice Powder can be used to make a variety of healthy beverages, including smoothies, juices, and teas.
3. Cosmetics: Sea Buckthorn is known for its skincare benefits, and Organic Sea Buckthorn Juice Powder is commonly used in cosmetics such as creams, lotions, and serums.
3.Food Products: Organic Sea Buckthorn Juice Powder can be added to various food products such as energy bars, chocolates, and baked goods.
5. Nutraceuticals: Organic Sea Buckthorn Juice Powder is used in nutraceutical products such as capsules, tablets, and powders to provide various health benefits.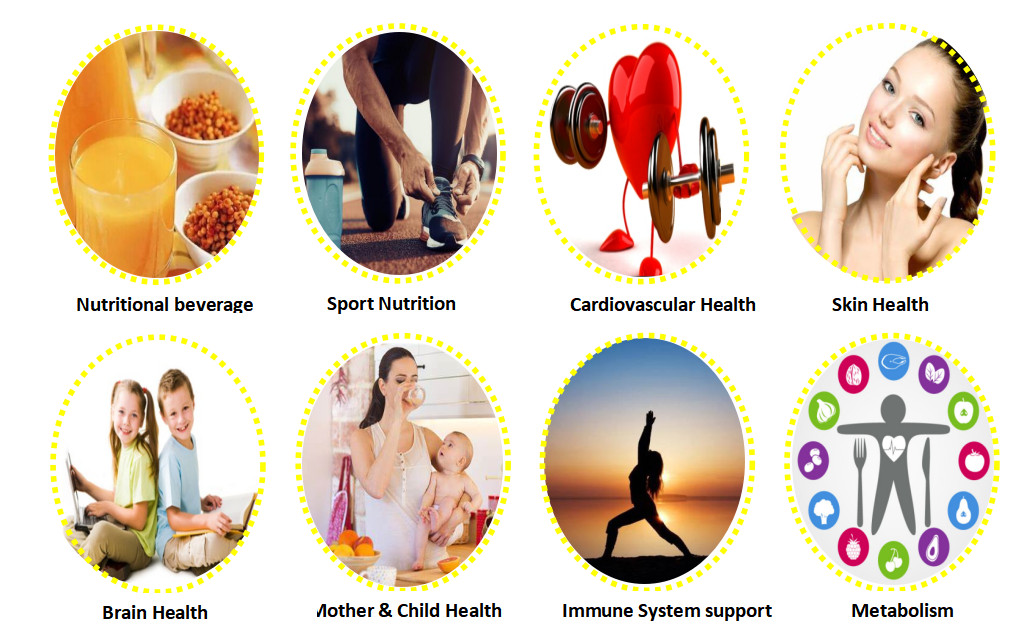 Production Details (Flow Chart)
Once the raw material (NON-GMO, organically grown fresh Sea Buckthorn fruits) arrives to the factory, it is tested according to the requirements, impure and unfit materials are removed. After cleaning process finished successfully Sea Buckthorn fruits are squeezed to acquire its juice, which is next concentrated by cryoconcentration, 15% Maltodextrin and spray drying. Next product is dried in appropriate temperature, then graded into powder while all foreign bodies are removed from the powder. After the concentration of dry powder Sea Buckthorn crushed and sieved. Finally the ready product is packed and inspected according to nonconforming product processing. Eventually, making sure about the products' quality it's sent to warehouse and transported to the destination.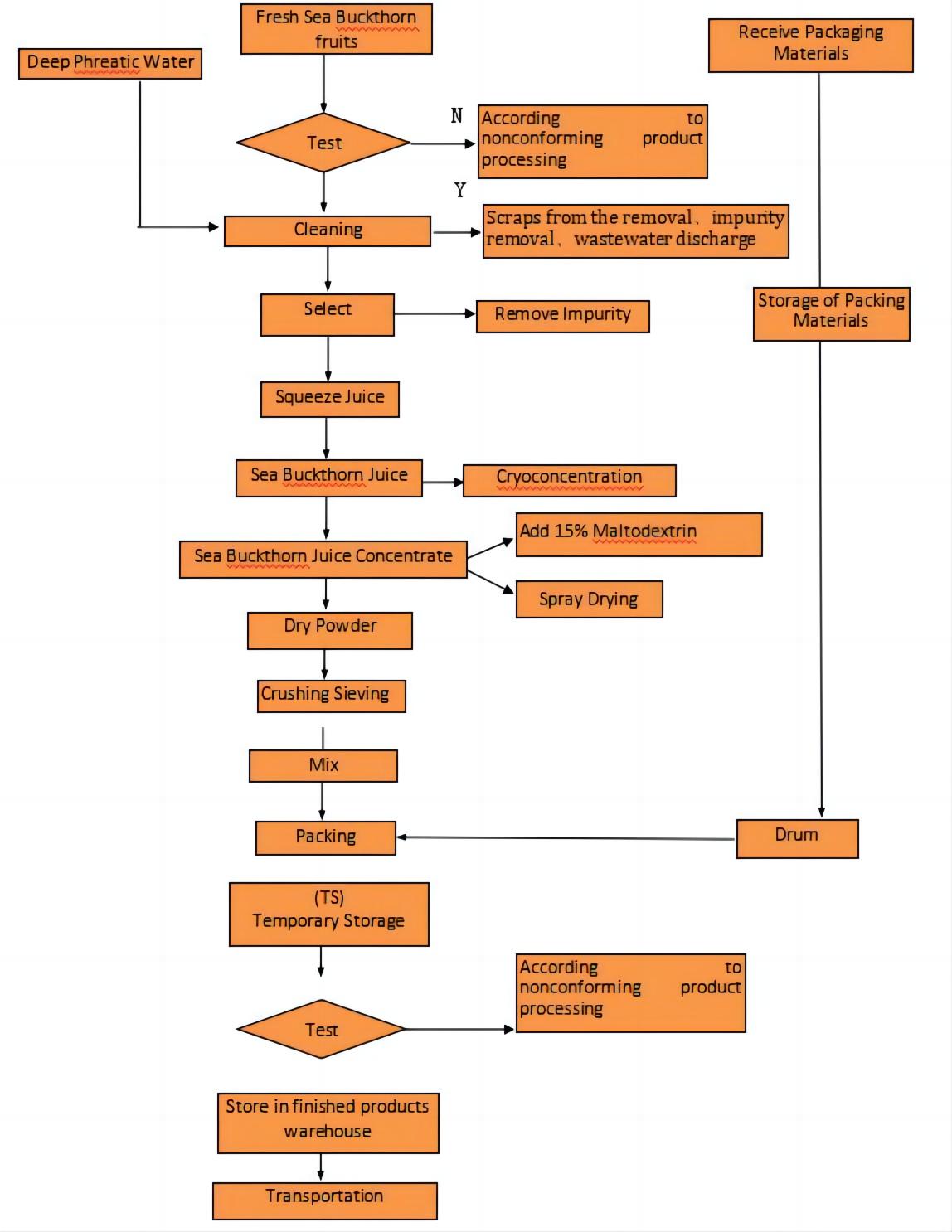 No matter for sea shipment, air shipment, we packed the products so well that you will never have any concern about the delivery process. We do everything we can do to make sure you receive the products in hand in good condition.
Storage: Keep in a cool, dry, and clean place, Protect from moisture and direct light.
Bulk Package: 25kg/drum.
Lead Time: 7 days after your order.
Shelf Life: 2 years.
Remark: Customized specifications also can be achieved.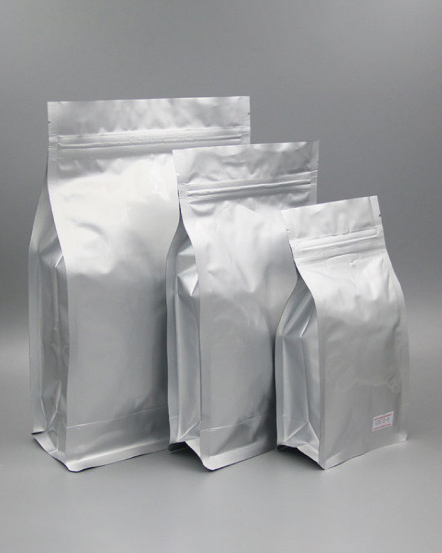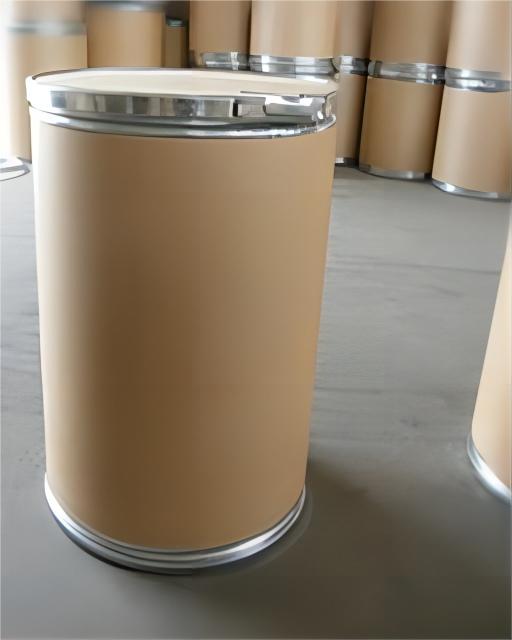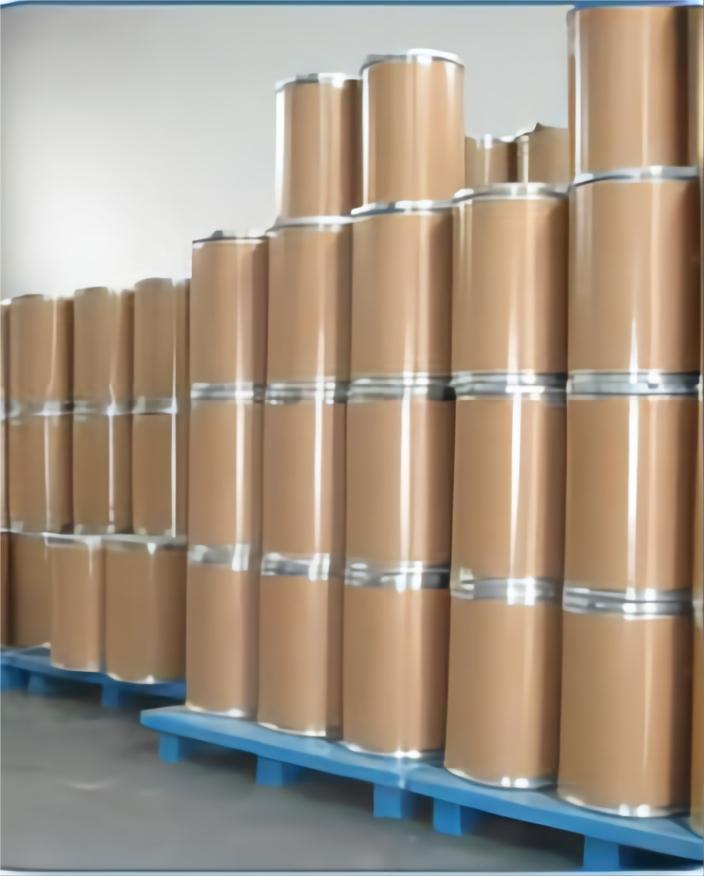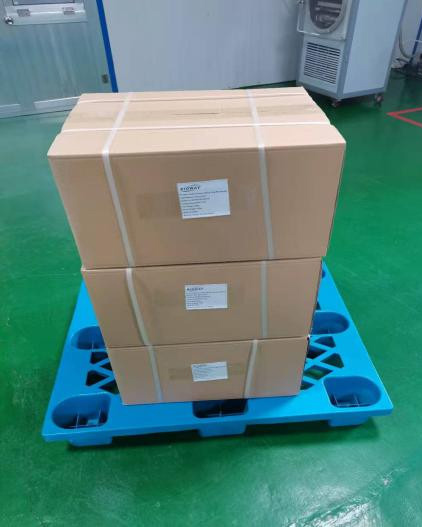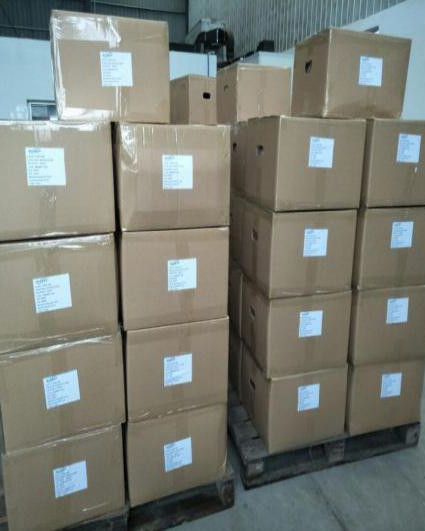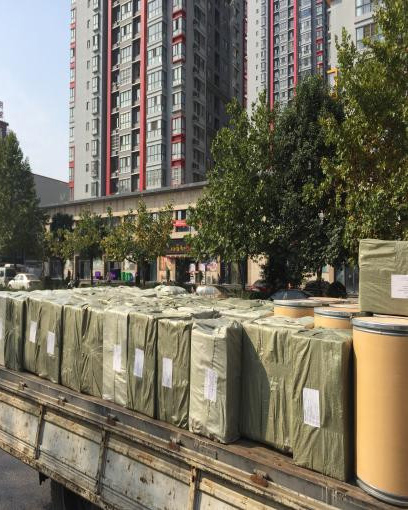 Payment and Delivery Methods
Express
Under 100kg, 3-5Days
Door to door service easy to pick up the goods
By Sea
Over300kg, Around 30 Days
Port to port service professional clearance broker needed
By Air
100kg-1000kg, 5-7Days
Airport to airport service professional clearance broker needed

Organic Sea Buckthorn Juice Powder is certified by USDA and EU organic certificate, BRC certificate, ISO certificate, HALAL certificate, KOSHER certificate.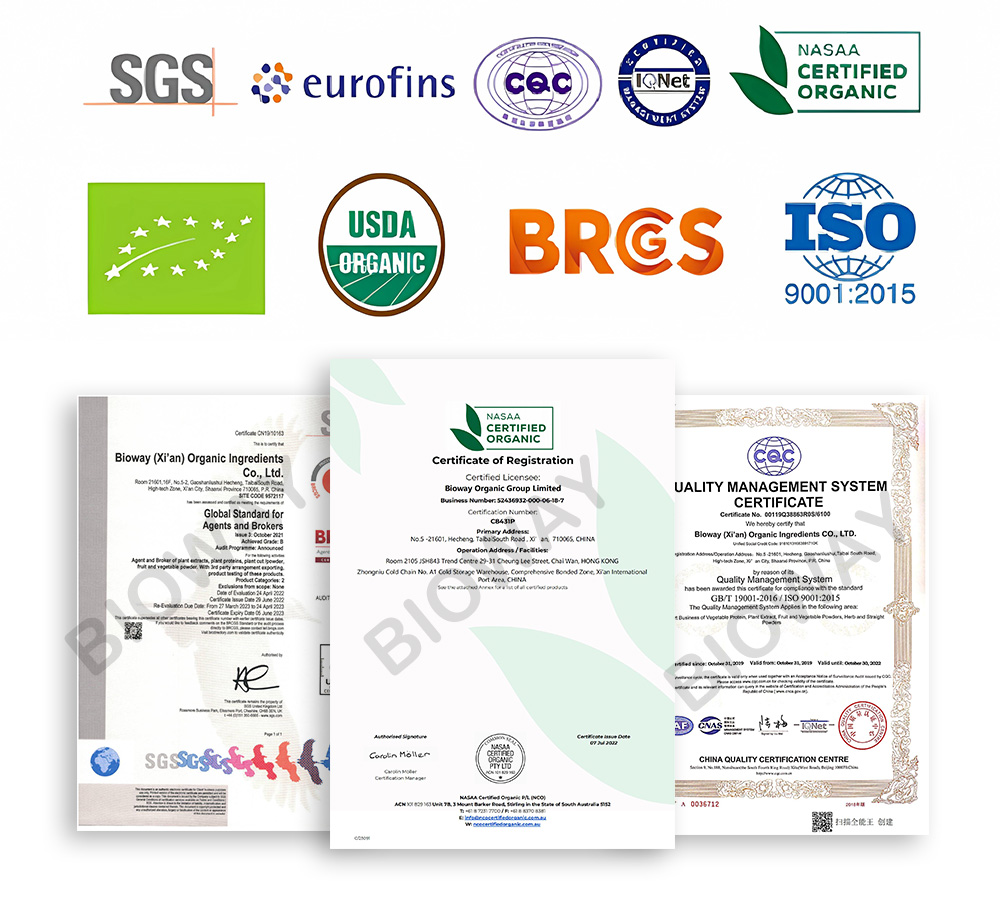 FAQ (Frequently Asked Questions)
Possible side effects of sea buckthorn powder include: - Upset stomach: Consuming large amounts of sea buckthorn powder can cause digestive issues, such as nausea, vomiting, and diarrhea. - Allergic reactions: Some people may be allergic to sea buckthorn and experience symptoms such as itching, hives, and difficulty breathing. - Interactions with medications: Sea buckthorn may interact with certain medications, such as blood thinners and cholesterol-lowering drugs, so it's important to speak to a healthcare provider before adding sea buckthorn powder to your supplement regimen. - Pregnancy and breastfeeding: Sea buckthorn may not be safe for pregnant or breastfeeding women, as there is limited research on its safety in these populations. - Blood sugar control: Sea buckthorn may lower blood sugar levels, which could be concerning for people with diabetes who are taking medication to lower their blood sugar levels. It's always a good idea to speak to a healthcare provider before adding any new supplement to your routine, especially if you have any underlying health conditions or take medication.
---
Previous:
Organic Pomegranate Juice Powder
---
Write your message here and send it to us