Organic Codonopsis Extract Powder
Product Detail
Product Tags
Organic Codonopsis Extract Powder is a dietary supplement extracted from the roots of Codonopsis pilosula (Franch.) Nannf., which is a herbaceous perennial plant that belongs to the Campanulaceae family. Codonopsis is commonly used in traditional Chinese medicine for its potential health benefits, including immune support, anti-fatigue, and anti-inflammatory properties. The extract powder is made by processing the roots of the Codonopsis plant, which are carefully harvested and dried before being grounded into a fine powder. It is then extracted using water and sometimes alcohol, and processed further to remove any impurities or contaminants. The resulting Organic Codonopsis Extract Powder is a concentrated form of the plant's beneficial compounds, including saponins, polysaccharides, and flavonoids. These compounds are believed to have antioxidant, anti-inflammatory, and immune-boosting properties, which make them useful for improving various aspects of health, such as energy levels, cognitive function, and overall wellbeing. Organic Codonopsis Extract Powder is typically consumed by mixing it with water or other liquids, or by adding it to food or smoothies. It is considered safe for most people, but it is always advisable to consult a healthcare provider before adding any new supplement to your regimen.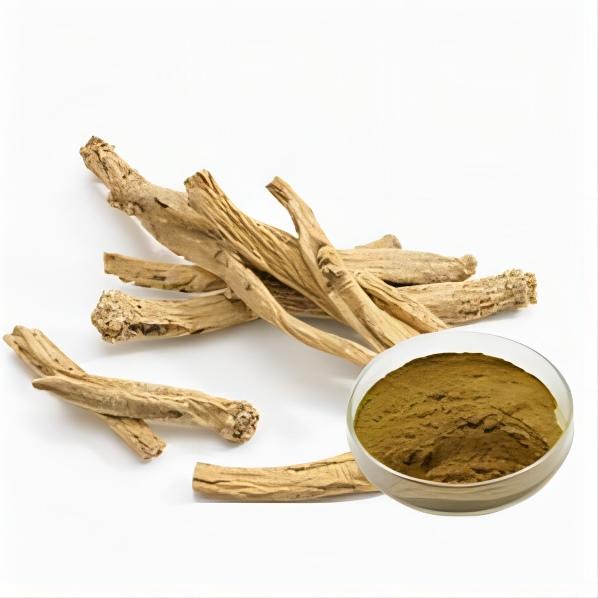 | | | | |
| --- | --- | --- | --- |
| Product Name | Organic Codonopsis Extract Powder | Part Used | Root |
| Batch No. | DS-210309 | Manufacturing Date | 2022-03-09 |
| Batch Quantity | 1000KG | Effective Date | 2024-03-08 |
Item
Specification
Result
Maker Compounds
4:1
4:1 TLC
Organoleptic
Appearance
Fine Powder
Conforms
Color
Brown
Conforms
Odor
Characteristic
Conforms
Taste
Characteristic
Conforms
Extract Solvent
Water
Drying Method
Spray drying
Conforms
Physical Characteristics
Particle Size
100% pass 80 mesh
Conforms
Loss on Drying
≤ 5.00%
4.62%
Ash
≤ 5.00%
3.32%
Heavy metals
Total Heavy Metals
≤ 10ppm
Conforms
Arsenic
≤1ppm
Conforms
Lead
≤1ppm
Conforms
Cadmium
≤1ppm
Conforms
Mercury
≤1ppm
Conforms
Microbiological Tests
Total Plate Count
≤1000cfu/g
Conforms
Total Yeast & Mold
≤100cfu/g
Conforms
E.Coli
Negative
Negative

Storage:  Preserve in well-closed, light-resistant, and protect from moisture.

Prepared by: Ms. Ma
Date: 2021-03-09
Approved by: Mr. Cheng
Date: 2021-03-10
1.Codonopsis pilosula extract is an excellent blood tonic and immune system regulator, which can help strengthen the body's immunity;
2.Codonopsis pilosula extract has the function of nourishing blood, especially suitable for people who are weak and damaged due to diseases;
3. Codonopsis pilosula extract can be very effective in relieving chronic fatigue, and has immune active polysaccharides, which are beneficial to everyone's body.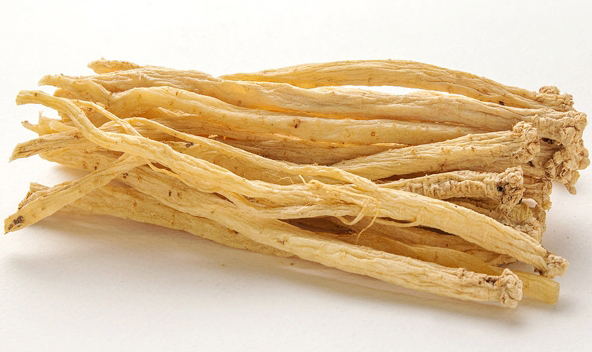 • Codonopsis pilosula extract applied in food field.
• Codonopsis pilosula extract applied in health care products.
• Codonopsis pilosula extract applied in pharmaceutical field.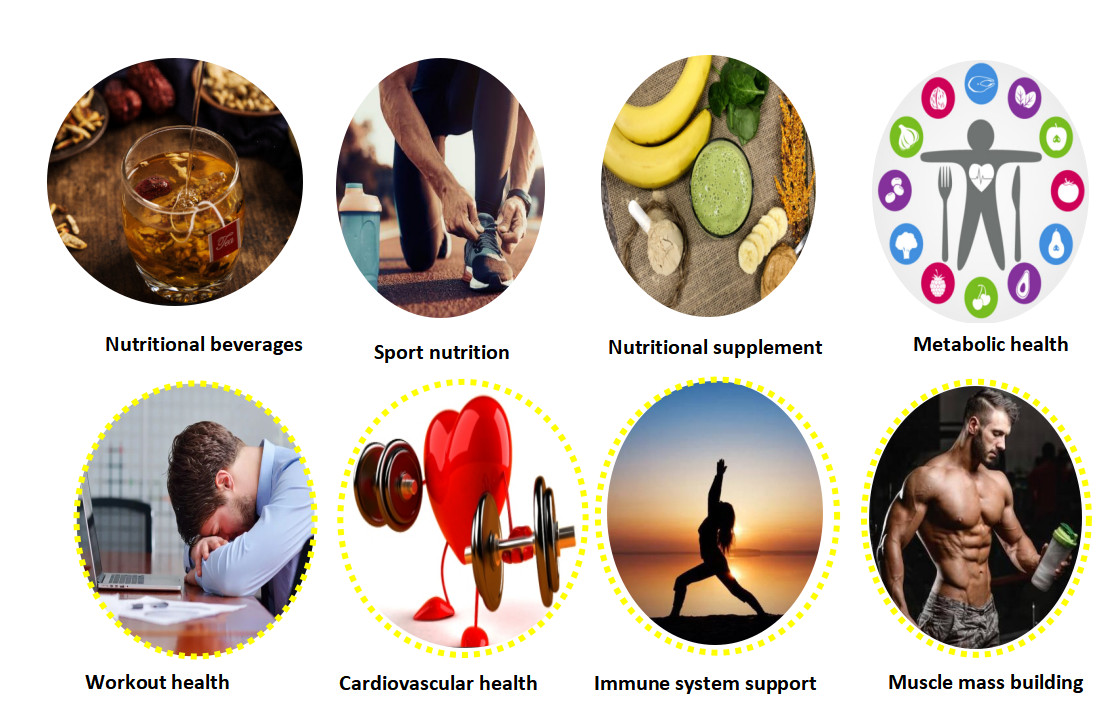 Production Details (Flow Chart)
Please refer to below flow chart of Organic Codonopsis Extract Powder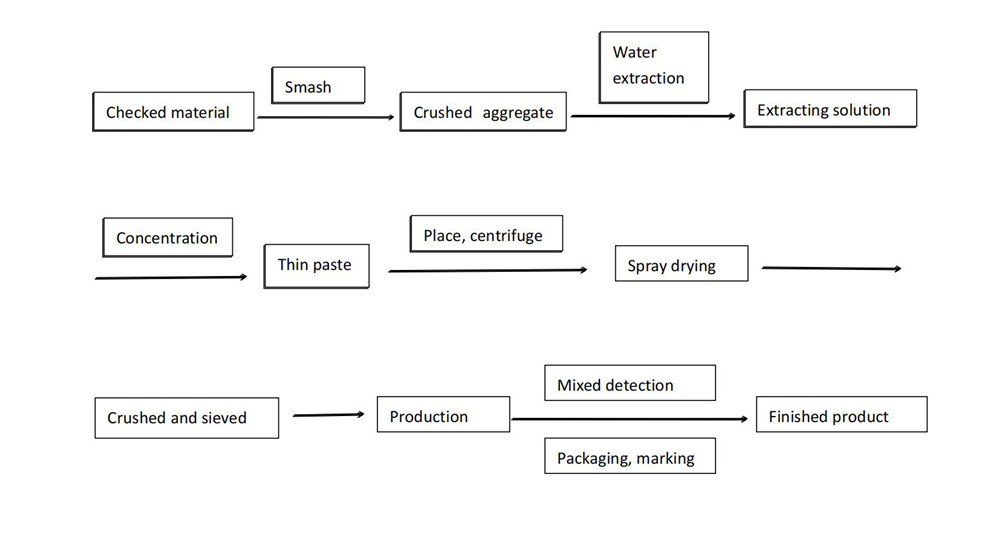 Storage: Keep in a cool, dry, and clean place, Protect from moisture and direct light.
Bulk Package: 25kg/drum.
Lead Time: 7 days after your order.
Shelf Life: 2 years.
Remark: Customized specifications also can be achieved.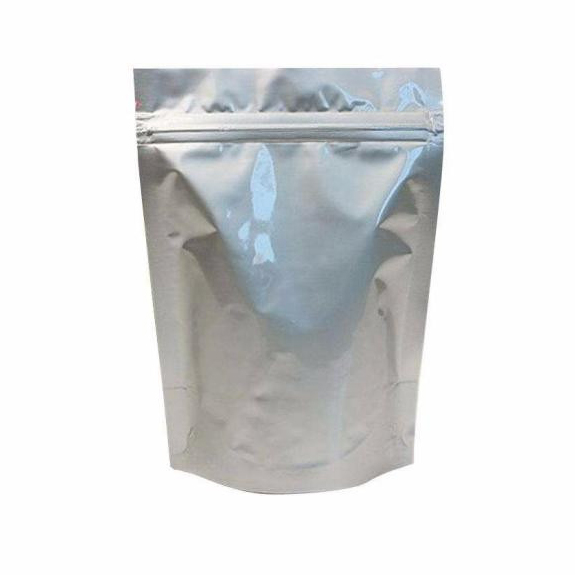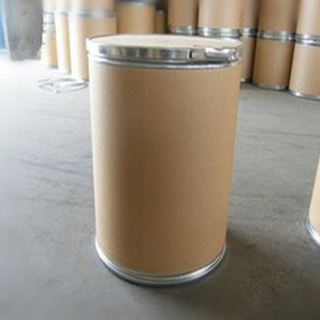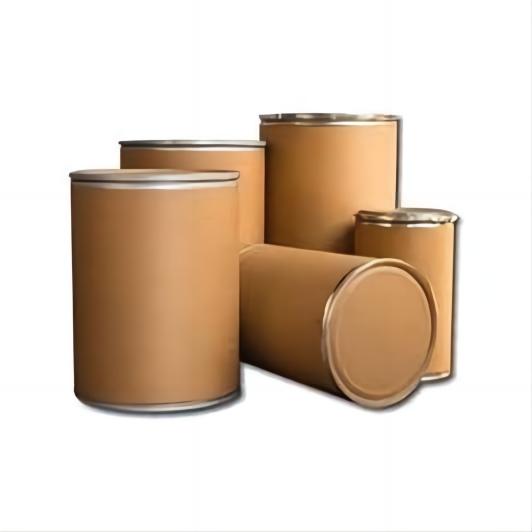 Payment and Delivery Methods
Express
Under 100kg, 3-5Days
Door to door service easy to pick up the goods
By Sea
Over300kg, Around 30 Days
Port to port service professional clearance broker needed
By Air
100kg-1000kg, 5-7Days
Airport to airport service professional clearance broker needed

Organic Codonopsis Extract Powder is certified by USDA and EU organic, BRC, ISO, HALAL, KOSHER and HACCP certificates.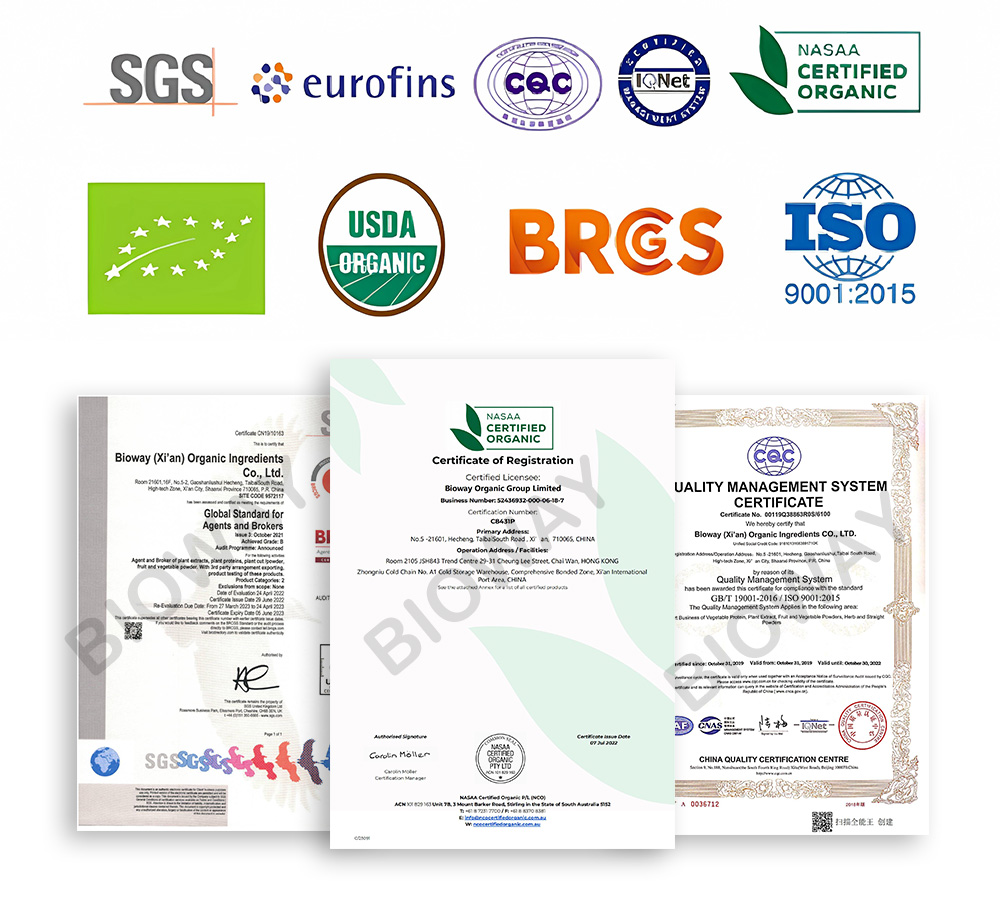 FAQ (Frequently Asked Questions)
Codonopsis pilosula, also known as dang shen, is a herb commonly used in traditional Chinese medicine. Panax ginseng, also known as Korean ginseng, is a root traditionally used in Korean and Chinese medicine.
Although both Codonopsis pilosula and Panax ginseng belong to Araliaceae, they are quite different in form, chemical composition and efficacy. Morphologically: The stems of Codonopsis pilosula are slender, with hairs on the surface, and the stems are more branched; while the stems of ginseng are thick, smooth and hairless, and most of them are not branched. Chemical composition: The main components of Codonopsis Codonopsis are sesquiterpenes, polysaccharides, amino acids, organic acids, volatile oils, minerals, etc., among which sesquiterpenes are the main active components; and the main components of ginseng are ginsenosides, of which Rb1, Rb2, Rc , Rd and other ingredients are its main active ingredients. In terms of efficacy: Codonopsis pilosula has the effects of nourishing qi and strengthening the spleen, nourishing blood and calming the nerves, anti-fatigue, and improving immunity. Qi produces fluid, improves immunity, lowers blood pressure, etc. It is mainly used to treat symptoms such as Qi deficiency and blood weakness, heart disease, and diabetes. Although the two have overlapping effects, it is more appropriate to choose different medicinal materials for different symptoms and groups of people. If you need to use Codonopsis or Ginseng, it is recommended to use it under the guidance of a professional physician.
---
Previous:
King Oyster Mushroom Extract Powder
---
Write your message here and send it to us